DB

Multiverse
Autorii DBMultiverse
Dragon Ball Multiverse ("DBM"), continuarea de la manga originala, este un dojinshi (manga creata de non-profesionisti, folosind universe si personaje care nu sunt creatia lor), creat de Salagir si Gogeta Jr, din Franta.
Do you have a question, an enquiry? You can send an email to this address.
The team can answer you in French, English and Spanish.
Any other language will be ignored.


Salagir
Acest autor face multe situri si munceste la mai multe proiecte.
Clar corupt de Dragon Ball, el nu se poate opri din a crea lucruri despre el.
Aici el este scenaristul DBM si webmaster-ul site-ului.
Alte situri de ale lui: Display

Contact me
Thibarik
Managerul evenimentelor si al lucrurilor promotionale.
Echipa de traduceri
Ei practica dificila munca de a traduce site-ul si manga pentru placerea ta!
Englez: Caihlem, VehpuS, Julian, npberryhill, SioSnarf
Franceza: Salagir, Guenhwyvar, RMR
Japoneza: Ryota, Beta, 灰
Chineza: Midnightkaka
Spaniola: adrian_traductor
Italiana: Sephiroth1311, LordFenerSSJ, Prosavio
Portugheza: rereboy, Guga, DNA
Germana: BK-81, nick, Maximlian, Zen Buu
Poloneza: Tzigi
Olandeza: Xeru, Rage
Turca: ugur_tatli, Goturks, Ism1907
Brazilian: Rafael, XXScythersXX, Mulekda, Charlie Shin, Carinha
Hungarian: pip25, Csekmen, HomolaGabor, mikisan
Galician: TORANKUSU, Rouga, Thebixilambon, Oxiak
Catalan: Bardock, Zanni-chan
Norwegian: Fridel2
Russian: kar264, aeonWarrior, T-maxxx, Чернышелли
Romana: GikTrunks, Spark
Basque: ryogadalfgan, odix
Lithuanian: Hilly, Klaidisss, NewGoten90, Karalius65, Duster
Croatian: SonGoku, Saiyan Prince, vegitossj4
Korean: Dino K., Han J., Jay Kim
Finnish: Laavalamppu
Hebrew: Natty2, VehpuS
Bulgarian: fikiri
Swedish: MartianOddity, Super Kakarott, Ky0n
Greek: Frost, George_Pellas, Sany
Latino: gohanss2, Super A-17, Alucardko, KentaroNoVera, Kamiccolosama
Arabic: Marouane87, ammarez, Krymzyn, Scar-faced Bandit
Filipino: Naps, LiveMynd
Latin: Unochepassava
Danish: vegitofaxx, MarQBBQ
Corsican: Tittò
Brezhoneg: mikael, Isha-Kanda
Slovene: Blazejecar
Englez (Fan Fiction): Adamantine, Caihlem, TheOverlyMadHatter, hiace50, Kakarotto Ka Power Level Kya Hai?
Spaniola (Fan Fiction): Killcrom, Bardock, Genghis Khan, Yoshio, NappaSSJS, Kugan
Italiana (Fan Fiction): kibasennin, Prosavio, ValentDs, SonGoku94, Son Broly, Edge2721, Grinch, Crix, Transporter
Germana (Fan Fiction): BK-81, Nolan
Poloneza (Fan Fiction): Senti
Brazilian (Fan Fiction): Henrique, Felipe, Comunidade DBM, Pedro Muricy, Mulekda, Carinha, Rafael
Hungarian (Fan Fiction): Homola Gábor, Pokorny Zsolt, Misi, Lowtoneg
Catalan (Fan Fiction): Bardock, Vegeta13, Mutaito el gran, Neferpitou, Rei Vegeku, Bola de 8 estrelles, Red XIII, Cèl·lula Complet, Gerard16
Moderatorii
Niste oameni vor verifica comentariile si vor sterge spam-ul.
Majoritatea membrilor echipei sunt moderatori.
Beta
Tribun Erset
San999
adrian_traductor
King Suguru
Salagir
Stouty22
Guga
Prosavio
Kame-boy
Batosai_91
Ashanark
BK-81
Thibarik
Alice
Ryota
Tzigi
Invader_Jim
LordFenerSSJ
XXScythersXX
Bardock
Rage
灰
Reginald
Grinch
Ashrak
iron leaf
Han J.
Nimitz
Nykolha
Mulekda
Jawbreaker
pip25
HECTOR4
Rafael
Infy
Optilux
Clam
sherri
Gokuten
Carinha
Super A-17
Bakura
nick
Goturks
Loïc Solaris
Zen Buu
Smokofenek
Kakaroth
Voodoo
Gothax
gohanss2
kar264
The Lost Girl
MegaJiem
Communication
On Twitter, Facebook and to answer your mails.
Anji
Ax-Kun
Basti
Prosavio
RMR
Kame-Boy
San999
Thibarik
Salagir
Asura
New cartoonist of the main story!
His other work.
Also working on Hemispheres with Salagir.
Gogeta Jr
Desenator talentat, si fuziunea a doi saiyani descendenti, el deseneaza si coloreaza benzile desenate.
Assistants
Working in the shadows, they add quality to all the pictures!
Stef84
She finished all the nice details in the pages!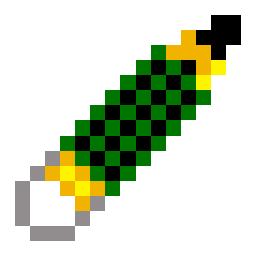 fan-manga-dbz.com
San999, Elyndae & Gokuten
They put the texts in 6 languages and export the DBM pages.
Veguito
Is helping Asura on the details of the pages.
Special Chapters
Minicomic
Autorii reali ai Dragon Ball
Manga : Akira Toriyama
Dragon Ball este o manga desenata pe hartie de Akira Toriyama, din 1984 pana in 1994, in 42 de volume.
Akira Toriyama este cunoscut pentru Dr Slump si pentru Dragon Ball, si altele.
El a lucrat de asemenea la design-ul multor jocuri video incluzand Dragon Quest.
Anime : Toeï Animation
Toeï Animation a facut desenul Dragon Ball, care este bazat si copiat dupa manga. Acest studio a facut 155 de episoade ale seriei Dragon Ball (inceputul manga), si 291 episoade ale seriei Dragon Ball Z (aka "DBZ"), sfarsitul manda.
Ei au facut de asemenea 64 episoade ale seriei DBGT, care este o continoare inventata a DBZ, dar nu vrem sa vorbim despre ea aici.
De asemenea, Toeï Animation a facut filme despre universul Dragon Ball Z, care se intampla in propria lor lume incompatibila DBZ. Filmele au aceleasi personaje ca in serial, dar noile caractere (rele majoritatea) dar veti vedea cateva in manga noastra.