DB

Multiverse
Autorzy DBMultiverse
Dragon Ball Multiverse ("DBM"), sequel mangi Dragon Ball, jest to dojinshi (manga stworzona przez fanów, nieprofesjonalistów, którzy używają cudzego świata i cudzych postaci), autorstwa Salagira i Gogety Jr z Francji.
Do you have a question, an enquiry? You can send a mail to this address.
The team can answer you in French, English and Spanish.
Any other language will be ignored.


Salagir
Ten autor prowadzi liczne strony internetowe i pracuje nad kilkoma projektami komiksowymi.
Zdecydowanie zarażony Dragon Ballem nie umie przestać tworzyć różnych rzeczy na ten temat.
Tutaj, to on pisze scenariusz DBM i jest webmasterem strony.
Jego strony : Pokaż

Napisz do mnie
(You'll have more chance to get an answer by mailing the team (see on top))
Thibarik
Zajmuje się promocję i wystawianiem DBM na konwentach.
Follow the news and videos of DBM festivals on [fr] :
• His Facebook
• His youtube channel
•
His Twitter
His email: thibarik for the domain gmail.com
Drużyna tłumaczy
To oni ciężko pracują tłumacząc stronę i komiks dla Waszej przyjemności!!
Angielski: Caihlem, VehpuS, Julian, npberryhill, SioSnarf
Francuski: Salagir, Guenhwyvar, RMR
Japoński: Ryota, Beta, 灰
Chiński: Midnightkaka
Hiszpański: adrian_traductor
Włoski: Sephiroth1311, LordFenerSSJ, Prosavio
Potugalski: Guga, rereboy, DNA
Niemiecki: BK-81, nick, Maximlian, Zen Buu
Polski: Tzigi
Duński: Xeru, Rage
Turecki: ugur_tatli, Goturks, Ism1907
Brazylijski: Rafael, XXScythersXX, Mulekda, Charlie Shin, Carinha
Węgierski: pip25, Csekmen, HomolaGabor, mikisan
Galicyjski: TORANKUSU, Thebixilambon, Rouga, Oxiak
Kataloński: Bardock, Zanni-chan
Norweski: Fridel2
Rosyjski: kar264, aeonWarrior, T-maxxx, Чернышелли
Rumuński: GikTrunks, Spark
Baskijski: ryogadalfgan, odix
Litewski: Hilly, Klaidisss, NewGoten90, Karalius65, Duster
Chorwacki: SonGoku, Saiyan Prince, vegitossj4
Koreański: Dino K., Han J., Jay Kim
Fiński: Laavalamppu
Hebrajski: Natty2, VehpuS
Bułgarski: fikiri
Szwedzki: MartianOddity, Super Kakarott, Ky0n
Grecki: Frost, George_Pellas, Sany
Latino: gohanss2, Alucardko, Super A-17, KentaroNoVera, Kamiccolosama
Arabski: Marouane87, ammarez, Scar-faced Bandit, Krymzyn
Filipiński: Napoleon Dagalea, LiveMynd
łaciński: Unochepassava
Duński: vegitofaxx, MarQBBQ
Corsican: Tittò
Brezhoneg: mikael, Isha-Kanda
Słoweński: Blazejecar
Angielski (Fan Fiction): Adamantine, Caihlem, TheOverlyMadHatter, hiace50, Kakarotto Ka Power Level Kya Hai?
Hiszpański (Fan Fiction): Killcrom, Bardock, Genghis Khan, Yoshio, NappaSSJS, Kugan
Włoski (Fan Fiction): kibasennin, Prosavio, ValentDs, SonGoku94, Son Broly, Edge2721, Grinch, Crix, Transporter
Niemiecki (Fan Fiction): BK-81, Nolan
Polski (Fan Fiction): Senti
Brazylijski (Fan Fiction): Henrique, Felipe, Comunidade DBM, Pedro Muricy, Mulekda, Carinha, Rafael
Węgierski (Fan Fiction): Homola Gábor, Pokorny Zsolt, Misi, Lowtoneg
Kataloński (Fan Fiction): Bardock, Vegeta13, Mutaito el gran, Neferpitou, Rei Vegeku, Bola de 8 estrelles, Red XIII, Cèl·lula Complet, Gerard16
Moderatorzy
Są także osoby, które będą sprawdzać komentarze i usuwać spam.
Większość członków ekipy jest także moderatorami.
Beta
Tribun Erset
San999
Guga
adrian_traductor
King Suguru
Salagir
Stouty22
Prosavio
Kame-boy
BK-81
Thibarik
Batosai_91
Ryota
灰
Ashanark
Invader_Jim
Jawbreaker
LordFenerSSJ
HECTOR4
XXScythersXX
Bardock
Alice
Reginald
Grinch
Ashrak
Nykolha
Han J.
Loïc Solaris
Nimitz
Mulekda
pip25
Rafael
Infy
sherri
Clam
kar264
Optilux
MegaJiem
Gokuten
Voodoo
Super A-17
Zen Buu
Bakura
nick
Goturks
Smokofenek
Carinha
Kakaroth
iron leaf
Gothax
gohanss2
仪迷
Gerxx
Communication
On Twitter, Facebook and to answer your mails.
Anji
Ax-Kun
Basti
Prosavio
RMR
Kame-Boy
San999
Thibarik
Salagir
Asura
New cartoonist of the main story!
His other work.
Also working on Hemispheres with Salagir.
Gogeta Jr
Rysuje i koloruje ten komiks. Jest bardzo utalentowany, a dodatkowo stanowi fuzję dwóch potomków Saiyan.
He need to draw two pages a week so the websites stays updated!
Read his pro comics/manga: Amilova and Hemispheres
Assistants
Working in the shadows, they add quality to all the pictures!
Stef84
She finished all the nice details in the pages!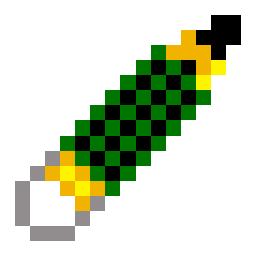 fan-manga-dbz.com
San999, Elyndae & Gokuten
They put the texts in 6 languages and export the DBM pages.
Veguito
Is helping Asura on the details of the pages.
Special Chapters
Minicomic
Fanfic Writters
Arctika
DBM Novelisation & Universe 4.
Loïc Solaris
DBM Novelisation.
Syl & Salagir
Universe 16.
Foenidis
Universe 12/14, "Mirai" world, and U19.
RMR
Scenarist and dialogue helper.
Illustrators
DBM fanfics (more and more translated!) are illustrated by...
Juliansk
Leen
Nasseime
PoF
Tomycase

Prawdziwi autorzy Dragon Balla
Manga : Akira Toriyama
Dragon Ball jest to manga narysowana przez Akirę Toriyamę w latach 1984-1994. Skłąda sie z 42 tomów.
Najbardziej znane prace Akiry Toriyamy to Dr Slump i Dragon Ball, do tego kilka krótszych serii.
Pracował także nad chara designem gier komputerowych, np. Dragon Quest.
Anime : Toeï Animation
Toeï Animation stworzyło serial animowany Dragon Ball, któey jest oparty na mandze. Powstało tam 155 odcinków serii Dragon Ball (początek mangi) i 291 odcinków Dragon Ball Z (albo "DBZ"), koniec mangi.
Stworzyli również 64 odcinki serii DBGT. Jest to wymyślony przez nich sequel DBZ, który tutaj pomijamy milczeniem. W Toeï Animation powstały poza tym filmy kinowe ze świata Dragon Ball Z. Ich wydarzenia dzieją się w czasie i świecie niekompatybilnych z główną linią wydarzeń. Pojawiają się w nich ci sami bohaterowie w tym samym otoczeniu, a do tego część nowych postaci (głównie złych), które również zobaczysz w naszym komiksie.