DB

Multiverse
Os autores de DBMultiverse
Dragon Ball Multiverse ("DBM"), unha secuela do manga, é un dojinshi (manga creado por non-profesionais, usando uns universo e personaxes que non son seus), feito por Salagir e Gogeta Jr, de Francia.
Tes algo que preguntar? Algunha suxerencia? Podes en.
O equipo pode responderte en francés, ingléslish e español.
Os emails en calquera outra lingua serán ignorados.


Salagir
Este autor mantén moitos sitios web e traballa en diversos proxectos de cómic.
Claramente obsesionado por Dragon Ball, non pode parar de facer cousas relacionadas con DB.
Aquí, é o guionista de DBM e o webmaster.
Os seus sitios web: SHOW

Contactar
(Terás máis posibilidades de recibir resposta se contactas co equipo (ver arriba))
Thibarik
Manager de eventos e material promocional, contacto co mundo real.
Equipo de traducción galego
TORANKUSU, maquetador (Todo de Dragoi Bola)
Oxiak, traductor
Outros equipos de traducción
Traducen o sitio e as páxinas do manga, para vós!
Inglés: Caihlem, VehpuS, Julian, npberryhill, SioSnarf
Francés: Salagir, Guenhwyvar, RMR
Xaponés: Ryota, Beta, 灰
Chinés: Midnightkaka
Spanish: adrian_traductor
Italiano: Sephiroth1311, LordFenerSSJ, Prosavio
Portugués: Guga, rereboy, DNA
Alemán: BK-81, nick, Maximlian, Zen Buu
Polaco: Tzigi
Holandés: Xeru, Rage
Turco: ugur_tatli, Goturks, Ism1907
Brazilian: Rafael, XXScythersXX, Mulekda, Charlie Shin, Carinha
Húngaro: pip25, Csekmen, HomolaGabor, mikisan
Galician: TORANKUSU, Thebixilambon, Rouga, Oxiak
Catalán: Bardock, Zanni-chan
Noruego: Fridel2
Ruso: kar264, aeonWarrior, T-maxxx, Чернышелли
Rumano: GikTrunks, Spark
Basque: ryogadalfgan, odix
Lituano: Hilly, Klaidisss, NewGoten90, Karalius65, Duster
Croatian: SonGoku, Saiyan Prince, vegitossj4
Korean: Dino K., Han J., Jay Kim
Finnish: Laavalamppu
Hebreo: Natty2, VehpuS
Búlgaro: fikiri
Swedish: MartianOddity, Super Kakarott, Ky0n
Greek: Frost, George_Pellas, Sany
Latino: gohanss2, Alucardko, Super A-17, KentaroNoVera, Kamiccolosama
Arabic: Marouane87, ammarez, Scar-faced Bandit, Krymzyn
Filipino: Naps, LiveMynd
Latin: Unochepassava
Danish: vegitofaxx, MarQBBQ
Corsican: Tittò
Brezhoneg: mikael, Isha-Kanda
Slovene: Blazejecar
Inglés (Fan Fiction): Adamantine, Caihlem, TheOverlyMadHatter, hiace50, Kakarotto Ka Power Level Kya Hai?
Spanish (Fan Fiction): Killcrom, Bardock, Genghis Khan, Yoshio, NappaSSJS, Kugan
Italiano (Fan Fiction): kibasennin, Prosavio, ValentDs, SonGoku94, Son Broly, Edge2721, Grinch, Crix, Transporter
Alemán (Fan Fiction): BK-81, Nolan
Polaco (Fan Fiction): Senti
Brazilian (Fan Fiction): Henrique, Felipe, Comunidade DBM, Pedro Muricy, Mulekda, Carinha, Rafael
Húngaro (Fan Fiction): Homola Gábor, Pokorny Zsolt, Misi, Lowtoneg
Catalán (Fan Fiction): Bardock, Vegeta13, Mutaito el gran, Neferpitou, Rei Vegeku, Bola de 8 estrelles, Red XIII, Cèl·lula Complet, Gerard16
Moderadores
Coidan que se faga un bo uso do sistema de comentarios.
Al maioria dos membros xa mencionados son tamén moderadores.
Beta
Tribun Erset
San999
Guga
adrian_traductor
King Suguru
Salagir
Stouty22
Prosavio
Kame-boy
BK-81
Thibarik
Batosai_91
Ryota
灰
Ashanark
Invader_Jim
Jawbreaker
LordFenerSSJ
HECTOR4
XXScythersXX
Alice
Bardock
Reginald
Grinch
Ashrak
Nykolha
Han J.
Nimitz
Mulekda
pip25
Rafael
Infy
sherri
Clam
kar264
Optilux
MegaJiem
Loïc Solaris
Gokuten
Voodoo
Super A-17
Zen Buu
Bakura
nick
Goturks
Smokofenek
Carinha
Kakaroth
iron leaf
Gothax
gohanss2
仪迷
Gerxx
Communication
On Twitter, Facebook and to answer your mails.
Anji
Ax-Kun
Basti
Prosavio
RMR
Kame-Boy
San999
Thibarik
Salagir
Asura
New cartoonist of the main story!
His other work.
Also working on Hemispheres with Salagir.
Gogeta Jr
Talentoso debuxante, e fusión de dous descendentes de saiyanos, é o diseñador e ás veces tamén coloreador.
Ten que debuxar dúas páxinas á semana para que o sitio estea actualizado!
Asistentes
Traballando na penumbra, aumentan a calidade dos debuxos!
Stef84
Da os últimos retoques ás páxinas!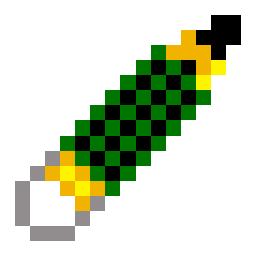 fan-manga-dbz.com
San999, Elyndae & Gokuten
They put the texts in 6 languages and export the DBM pages.
Veguito
Is helping Asura on the details of the pages.
Capítulos especiais
Minicómic
Guionistas
Só coñecidos polos franceses, sentímolo...
Loïc Solaris : Novela de DBM. O seu sitio
Syl & Salagir : Univers 16, a fusión de dúas vidas.
Foenidis : Universo 12/14, o mundo "Mirai".
RMR : axudante de guión e diálogos.
Os autores de Dragon Ball
Manga : Akira Toriyama
Dragon Ball é unha serie manga deseñada por Akira Toriyama de 1984 a 1994, en 42 tomos.
Akira Toriyama é o aclamado autor de Dr Slump e Dragon Ball, así como de outras miniseries.
Tamén participou no deseño en varios videoxogos, como Dragon Quest.
Anime : Toeï Animation
A Toeï Animation creo o anime Dragon Ball, basado no manga. Este estudio produciu 155 episodios de Dragon Ball (o principio do manga), e 291 episodios de Dragon Ball Z ("DBZ"), o final do manga.
Tamén produciron 64 episodios da serie DBGT, secuela de DBZ, pero aquí non se ten en conta.
Además, Toei produciu películas do universo de Dragon Ball Z, que trascorren á marxe da serie, a cotío de forma incompatible.