DB

Multiverse
Os autores de DBMultiverse
Dragon Ball Multiverse ("DBM"), é a sequela do manga, é um dôjinshi (manga criado por amadores, usando um universo e personagens que não lhes pertencem), feito por Salagir e Gogeta Jr, de França.
Têm alguma pergunta, alguma dúvida? Podem enviar um mail para este endereço.
A Equipa pode responder-vos em Francês, Inglês e Espanhol.
Qualquer outra língua será ignorada.


Salagir
Este autor faz muitos sites e trabalha em vários projectos de BD.
Claramente corrompido por Dragon Ball, ele não consegue parar de fazer coisas sobre DB.
Aqui, ele faz os cenários e é o webmaster do site.
Sites dele : Display

Contacta-me
(Terão mais hipoteses de serem respondidos se enviarem mail à Equipa (ver em cima))
Thibarik
Gerente de eventos e promoções.
Follow the news and videos of DBM festivals on [fr] :
• His Facebook
• His youtube channel
•
His Twitter
His email: thibarik for the domain gmail.com
Equipa de Tradução
A trabalhar no duro para traduzir o site e a BD para o vosso prazer!!
Inglesas: Caihlem, VehpuS, Julian, npberryhill, SioSnarf
Francesas: Salagir, Guenhwyvar, RMR
Japonês: Ryota, Beta, 灰
Chinês: Midnightkaka
Espanhol: adrian_traductor
Italiano: Sephiroth1311, LordFenerSSJ, Prosavio
Português: rereboy, Guga, DNA
Alemão: BK-81, nick, Maximlian, Zen Buu
Polaco: Tzigi
Holandês: Xeru, Rage
Turco: ugur_tatli, Goturks, Ism1907
Brasileira: Rafael, XXScythersXX, Mulekda, Charlie Shin, Carinha
Húngaro: pip25, Csekmen, HomolaGabor, mikisan
Galega: TORANKUSU, Rouga, Thebixilambon, Oxiak
Catalã: Bardock, Zanni-chan
Norueguês: Fridel2
Russa: kar264, aeonWarrior, T-maxxx, Чернышелли
Romeno: GikTrunks, Spark
Vasca: ryogadalfgan, odix
Lituana: Hilly, Klaidisss, NewGoten90, Karalius65, Duster
Croata: SonGoku, Saiyan Prince, vegitossj4
Coreana: Dino K., Han J., Jay Kim
Finlandesa: Laavalamppu
Hebraica: Natty2, VehpuS
Búlgaro: fikiri
Sueca: MartianOddity, Super Kakarott, Ky0n
Grega: Frost, George_Pellas, Sany
Latino: gohanss2, Super A-17, Alucardko, KentaroNoVera, Kamiccolosama
Árabe: Marouane87, ammarez, Krymzyn, Scar-faced Bandit
Filipina: Naps, LiveMynd
Latina: Unochepassava
Dinamarquesa: vegitofaxx, MarQBBQ
Corsican: Tittò
Brezhoneg: mikael, Isha-Kanda
Eslovena: Blazejecar
Inglesas (Fan Fiction): Adamantine, Caihlem, TheOverlyMadHatter, hiace50, Kakarotto Ka Power Level Kya Hai?
Espanhol (Fan Fiction): Killcrom, Bardock, Genghis Khan, Yoshio, NappaSSJS, Kugan
Italiano (Fan Fiction): kibasennin, Prosavio, ValentDs, SonGoku94, Son Broly, Edge2721, Grinch, Crix, Transporter
Alemão (Fan Fiction): BK-81, Nolan
Polaco (Fan Fiction): Senti
Brasileira (Fan Fiction): Henrique, Felipe, Comunidade DBM, Pedro Muricy, Mulekda, Carinha, Rafael
Húngaro (Fan Fiction): Homola Gábor, Pokorny Zsolt, Misi, Lowtoneg
Catalã (Fan Fiction): Bardock, Vegeta13, Mutaito el gran, Neferpitou, Rei Vegeku, Bola de 8 estrelles, Red XIII, Cèl·lula Complet, Gerard16
Moderadores
Algumas pessoas irão ver os comentários e eliminar o spam.
A maioria dos membros da equipa também são moderadores.
Beta
Tribun Erset
San999
adrian_traductor
King Suguru
Salagir
Stouty22
Guga
Prosavio
Kame-boy
Batosai_91
Ashanark
BK-81
Thibarik
Alice
Ryota
Tzigi
Invader_Jim
LordFenerSSJ
XXScythersXX
Bardock
Rage
灰
Reginald
Grinch
Ashrak
iron leaf
Han J.
Nimitz
Nykolha
Mulekda
Jawbreaker
pip25
HECTOR4
Rafael
Infy
Optilux
Clam
sherri
Gokuten
Carinha
Super A-17
Bakura
nick
Goturks
Loïc Solaris
Zen Buu
Smokofenek
Kakaroth
Voodoo
Gothax
gohanss2
kar264
The Lost Girl
MegaJiem
Communication
On Twitter, Facebook and to answer your mails.
Anji
Ax-Kun
Basti
Prosavio
RMR
Kame-Boy
San999
Thibarik
Salagir
Asura
New cartoonist of the main story!
His other work.
Also working on Hemispheres with Salagir.
Gogeta Jr
Cartonista talentoso, e a fusão de dois descendentes de Saiyans, ele desenha e colora a BD.
Ele precisa de desenhar duas páginas por semana para o website se manter actualizado!
Read his pro comics/manga: Amilova and Hemispheres
Assistants
Trabalhando nas sombras, eles adicionam qualidade às imagens!
Stef84
Ela fez o acabamento de todos os agradáveis detalhes nas páginas!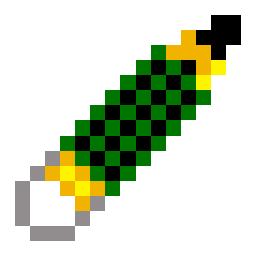 fan-manga-dbz.com
San999, Elyndae & Gokuten
They put the texts in 6 languages and export the DBM pages.
Veguito
Is helping Asura on the details of the pages.
Capítulos Especiais
Minicomic
Escritores
Arctika
Romance do DBM & Universo 4.
Loïc Solaris
Romance do DBM.
Syl & Salagir
Universo 16.
Foenidis
Universo 12/14, mundo "Mirai" e U19.
RMR
Artista de cenário e ajudante do diálogo.
Illustrators
DBM fanfics (more and more translated!) are illustrated by...
Juliansk
Leen
Nasseime
PoF
Tomycase

Os verdadeiros autores de Dragon Ball
Manga : Akira Toriyama
Dragon Ball é uma série manga desenhada por Akira Toriyama, de 1984 a 1994, em 42 volumes.
Akira Toriyama é conhecido por Dr Slump e Dragon Ball, e algumas mini-séries.
Ele também criou alguns personagens de video-jogos entre os quais Dragon Quest.
Anime : Toeï Animation
Toeï Animation fez a versão animada de Dragon Ball, que é baseada e copiada do manga. Este estúdio fez 153 episódios da série Dragon Ball (o princípio do manga), e 291 episódios de Dragon Ball Z (aka "DBZ"), o fim do manga.
Fizeram também 64 episódios da série DBGT, que foi uma sequela para DBZ, mas não gostamos de falar disso por aqui.
Além disso, Toeï Animation fez filmes baseados no universo Dragon Ball, que se passam no seu próprio mundo paralelo. Comtêm os mesmos heróis com a mesma história, e novos personagens (na maioria vilões) que irás ver na nossa BD também.