DB

Multiverse
DBM 작가 및 운영진
드래곤볼 멀티버스 ("DBM")는 프랑스 출신 아마추어 작가 Salagir와 Gogeta Jr가 원작의 뒷이야기를 그리는 동인지입니다.
궁금한 점이 있다면 아래의 메일주소로 연락해주세요.
프랑스어, 영어 또는 스페인어로만 작성해 주시기 바랍니다.
그 외의 언어로 작성된 이메일에는 답변해드릴 수 없으니 이해 부탁드립니다.


Salagir
다수의 웹사이트와 프로젝트를 제작한 동인작가입니다.
보시다시피 드래곤볼 중독자라서 DB동인활동은 오랫동안 이어질 전망이며,
DBM에서는 각본과 웹마스터를 담당하고 있습니다.
다른 웹사이트 : Display

Contact me
(Salagir 개인에게보다는 운영진에게 연락하시면 더 빠른 답변을 받을 수 있습니다. 화면상단 참조.)
Thibarik
Event manager and promotional stuff, contact with the real world.
Follow the news and videos of DBM festivals on [fr] :
• His Facebook
• His youtube channel
His mail : thibarik for the domain gmail.com
번역을 맡고있는
각국의 전사들
여러분들의 즐거운 감상을 위해 세계각국의 언어로 번역을 맡고 있습니다.
영어: Caihlem, VehpuS, Julian, npberryhill, SioSnarf
프랑스어: Salagir, Guenhwyvar, RMR
일본어: Ryota, Beta, 灰
중국어: Midnightkaka
스페인어: adrian_traductor
이탈리아어: Sephiroth1311, LordFenerSSJ, Prosavio
포르투갈어: rereboy, Guga, DNA
독일어: BK-81, nick, Maximlian, Zen Buu
폴란드어: Tzigi
네덜란드어: Xeru, Rage
터키어: ugur_tatli, Goturks, Ism1907
포르투갈어(브라질): Rafael, XXScythersXX, Mulekda, Charlie Shin, lucasdbm
헝가리아어: pip25, Csekmen, HomolaGabor, mikisan
스페인어(갈리시아): TORANKUSU, Rouga, Thebixilambon, Oxiak
까딸루냐어: Bardock, Zanni-chan
노르웨이어: Fridel2
러이아어: kar264, aeonWarrior, T-maxxx, Чернышелли
루마니아어: GikTrunks, Spark
바스크어: ryogadalfgan, odix
리투아니아어: Hilly, Klaidisss, NewGoten90, Karalius65, Duster
크로아티아어: SonGoku, Saiyan Prince, vegitossj4
한국어: Dino K., Han J., Jay Kim
Finnish: Laavalamppu
히브리어: Natty2, VehpuS
불가리아어: fikiri
스웨덴어: MartianOddity, Super Kakarott, Ky0n
Greek: Frost, George_Pellas, Sany
스페인어(남미): gohanss2, Super A-17, Alucardko, KentaroNoVera, Kamiccolosama
아라비아어: Marouane87, ammarez, Krymzyn, Scar-faced Bandit
필리핀어: Naps, LiveMynd
Latin: Unochepassava
Danish: vegitofaxx, MarQBBQ
Corsican: Tittò
Brezhoneg: mikael, Isha-Kanda
슬로베니아어: Blazejecar
영어 (Fan Fiction): Adamantine, Caihlem, TheOverlyMadHatter, hiace50, Kakarotto Ka Power Level Kya Hai?
스페인어 (Fan Fiction): Killcrom, Bardock, Genghis Khan, Yoshio, NappaSSJS, Kugan
이탈리아어 (Fan Fiction): kibasennin, Prosavio, ValentDs, SonGoku94, Son Broly, Edge2721, Grinch, Crix, Transporter
독일어 (Fan Fiction): BK-81, Nolan
폴란드어 (Fan Fiction): Senti
포르투갈어(브라질) (Fan Fiction): Henrique, Felipe, Comunidade DBM, Pedro Muricy, Mulekda, Carinha, Rafael
헝가리아어 (Fan Fiction): Homola Gábor, Pokorny Zsolt, Misi, Lowtoneg
까딸루냐어 (Fan Fiction): Bardock, Vegeta13, Mutaito el gran, Neferpitou, Rei Vegeku, Bola de 8 estrelles, Red XIII, Cèl·lula Complet, Gerard16
Moderators
Some people will check the comments and delete spam.
Most of the members of the team are also moderators.
Beta
Tribun Erset
San999
adrian_traductor
King Suguru
Salagir
Stouty22
Guga
Prosavio
Kame-boy
Batosai_91
Ashanark
BK-81
Thibarik
Alice
Ryota
Tzigi
Invader_Jim
LordFenerSSJ
XXScythersXX
Bardock
Rage
灰
Reginald
Grinch
Ashrak
iron leaf
Han J.
Nimitz
Mulekda
Jawbreaker
pip25
HECTOR4
Rafael
Infy
Optilux
Clam
sherri
Gokuten
Nykolha
Carinha
Super A-17
Bakura
nick
Goturks
Loïc Solaris
Zen Buu
Smokofenek
Kakaroth
Voodoo
Gothax
gohanss2
kar264
The Lost Girl
MegaJiem
Communication
On Twitter, Facebook and to answer your mails.
Anji
Ax-Kun
Basti
Prosavio
RMR
Kame-Boy
San999
Thibarik
Salagir
Asura
New cartoonist of the main story!
His other work.
Also working on Hemispheres with Salagir.
Gogeta Jr
Talented cartoonist, and the fusion of two Saïyens descendants, he draws and sometimes colors the comics.
He need to draw two pages a week so the websites stays updated!
Read his pro comics/manga: Amilova and Hemispheres
Assistants
Working in the shadow, they add quality to all the pictures!
Stef84
She finished all the nice details in the pages!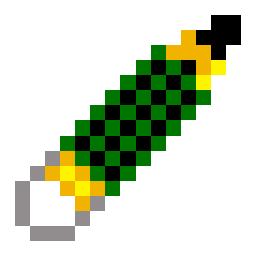 fan-manga-dbz.com
San999, Elyndae & Gokuten
They put the texts in 6 languages and export the DBM pages.
Veguito
Is helping Asura on the details of the pages.
Special Chapters
Minicomic
Fanfic Writters
Arctika
DBM Novelisation & Universe 4.
Loïc Solaris
DBM Novelisation.
Syl & Salagir
Universe 16.
Foenidis
Universe 12/14, "Mirai" world, and U19.
RMR
Scenarist and dialogue helper.
Illustrators
DBM fanfics (more and more translated!) are illustrated by...
Juliansk
Leen
Nasseime
PoF
Tomycase

Dragon Ball real authors
Manga: Akira Toriyama
Dragon Ball is a paper manga series drawn by Akira Toriyama, from 1984 to 1994, in 42 volumes.
Akira Toriyama is known for Dr Slump and for Dragon Ball, plus some miniseries.
He also worked on character design for several video games including Dragon Quest.
Anime: Toeï Animation
Toeï Animation made the cartoon Dragon Ball, which is based and copied from the manga. This studio made 155 episodes of the series Dragon Ball (the beginning of the manga), and 291 episodes of Dragon Ball Z (aka "DBZ"), the end of the manga.
They also made 64 episodes of the series DBGT, which is an invented sequel to DBZ, but we don't talk about it here.
Also, Toeï Animation made films on the universe of Dragon Ball Z, that happen in their own incompatible DBZ worlds. They feature the same heroes in the same background, and new characters (baddies for the most) that you will see in our comics too.