DB

Multiverse
Os autores de DBMultiverse
Dragon Ball Multiverse ("DBM"), é a sequela do manga, é um doujinshi (manga criado por amadores, que usam um universo e personagens que não os pertecem), feito pelos franceses Salagir e Gogeta Jr.
Alguma dúvida? Mande um para esse endereço.
A nossa equipe pode responder s em inglês, francês e espanhol.



Salagir
Este autor faz muitos sites e trabalha em vários projectos de BD.
Claramente apaixonado por Dragon Ball, ele não consegue parar de fazer coisas sobre DB.
Por aqui, ele faz os cenários DBM e é o webmaster do site.
Seus websites: Display

Me contate
(Você terá mais chances de resposta se enviar para o da equipe)
Thibarik
Gerente de eventos e promoções, contato com o mundo real.
Siga as novidades e veja os vídeos dos festivais de DBM [fr] :
• Facebook
• Canal do Youtube
Email : thibarik at gmail.com
Equipe de tradução
Tendo todo o trabalho de o site o as páginas do mangá para o seu prazer!!
Inglesas: Caihlem, Julian, VehpuS, npberryhill, SioSnarf
Francesas: Salagir, Guenhwyvar, RMR
Japonês: Ryota, Beta, 灰
Chinês: Midnightkaka
Espanhol: adrian_traductor
Italiano: LordFenerSSJ, Prosavio, Sephiroth1311
Português: rereboy, Guga, DNA
Alemão: BK-81, nick, Maximlian, Zen Buu
Polonês: Tzigi
Holandês: Xeru, Rage
Turco: ugur_tatli, Goturks, Ism1907
Brasileiro: Rafael, XXScythersXX, Mulekda, Charlie Shin, lucasdbm
Húngaro: pip25, HomolaGabor, Csekmen, mikisan
Galego: TORANKUSU, Rouga, Thebixilambon, Oxiak
Catalão: Bardock
Norueguês: Fridel2
Russp: kar264, aeonWarrior, T-maxxx, Чернышелли
Romeno: GikTrunks, Spark
Basco: ryogadalfgan, odix
Lituano: Hilly, Klaidisss, NewGoten90, Karalius65, Duster
Croata: SonGoku, Saiyan Prince, vegitossj4
Coreano: Dino K., Han J., Jay Kim
Finlandês: Laavalamppu
Hebreu: Natty2, VehpuS
Búlgaro: fikiri
Sueco: MartianOddity, Super Kakarott, Ky0n
Grego: Frost, George_Pellas, Sany
Latino: gohanss2, Super A-17, Alucardko, KentaroNoVera, Kamiccolosama
Árabe: Marouane87, ammarez, Krymzyn, Scar-faced Bandit
Filipina: LiveMynd, Naps
Latino: Unochepassava
Dinamarquês: vegitofaxx, MarQBBQ
Córsega: Tittò
Brezhoneg: mikael, Isha-Kanda
Esloveno: Blazejecar
Inglesas (Fan Fiction): Adamantine, Caihlem, TheOverlyMadHatter, hiace50, Kakarotto Ka Power Level Kya Hai?
Espanhol (Fan Fiction): Killcrom, Bardock, Genghis Khan, Yoshio, NappaSSJS, Kugan
Italiano (Fan Fiction): kibasennin, Prosavio, ValentDs, SonGoku94, Son Broly, Edge2721, Grinch, Crix, Transporter
Alemão (Fan Fiction): BK-81, Nolan
Polonês (Fan Fiction): Senti
Brasileiro (Fan Fiction): Henrique, Felipe, Comunidade DBM, Pedro Muricy, Mulekda, Carinha, Rafael
Húngaro (Fan Fiction): Homola Gábor, Pokorny Zsolt, Misi, Lowtoneg
Catalão (Fan Fiction): Bardock, Vegeta13, Mutaito el gran, Neferpitou, Rei Vegeku, Bola de 8 estrelles, Red XIII, Cèl·lula Complet, Gerard16
Moderadores
Algumas pessoas verificarão os comentários e apagarão spams.
A maioria dos membros da equipe são moderadores também.
Beta
Tribun Erset
adrian_traductor
King Suguru
Salagir
San999
Stouty22
Guga
Prosavio
Kame-boy
Batosai_91
Thibarik
Ryota
Ashanark
Alice
Invader_Jim
LordFenerSSJ
BK-81
XXScythersXX
Bardock
Rage
灰
Grinch
Tzigi
Ashrak
Han J.
Nimitz
Mulekda
Jawbreaker
pip25
HECTOR4
iron leaf
Rafael
Optilux
Clam
Reginald
sherri
Gokuten
Nykolha
Super A-17
nick
Goturks
Carinha
Loïc Solaris
Zen Buu
Smokofenek
Kakaroth
Voodoo
Infy
Gothax
kar264
MegaJiem
Social Networks Team
Anji
Ax-Kun
Basti
Prosavio
RMR
Kame-Boy
San999
Thibarik
Salagir
Asura
New cartoonist of the main story!
His other work.
Also working on Hemispheres with Salagir.
Gogeta Jr
Talentoso cartunista, e a fusão de dois descendentes de Sayajins, ele desenha, e as vezes pinta, os quadrinhos.
Ele precisa desenhar duas páginas por semana, para manter o site atualizado!
Read his pro comics/manga: Amilova and Hemispheres
Assistentes
Trabalhando nas sombras, els adicionam qualidade às imagens!
Stef84
Ela finaliza todos os detalhes das páginas!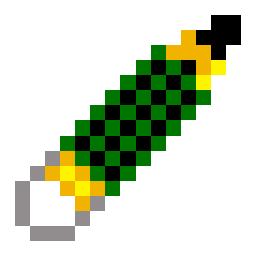 fan-manga-dbz.com
San999, Elyndae & Gokuten
They put the texts in 6 languages and export the DBM pages.
Veguito
Is helping Asura on the details of the pages.
Capítulos Especiais
Minicomic
Fanfic Writters
Syl & Salagir
Universe 16.
Foenidis
Universe 12/14, "Mirai" world, and U19.
RMR
Scenarist and dialogue helper.
Illustrators
DBM fanfics (more and more translated!) are illustrated by...
Juliansk
Leen
Nasseime
PoF
Tomycase

Os verdadeiros autores de Dragon Ball
Manga : Akira Toriyama
Dragon Ball é uma série de mangá elaborado por Akira Toriyama, de 1984 a 1994, em 42 volumes.
Akira Toriyama é conhecido pelo Dr Slump e pelo Dragon Ball, e mais algumas miniseries.
Ele também trabalhou em design de personagens de diversos vídeo games, incluindo Dragon Quest.
Anime : Toeï Animation
Toei Animation fez o anime do Dragon Ball, que se baseou de copias do mangá. Este estúdio fez 155 episódios da série Dragon Ball (o início do mangá), e 291 episodes de Dragon Ball Z (aka "DBZ"), o fim do mangá.
Eles também fizeram 64 episódios da série DBGT, que é uma sequência inventada do DBZ, mas não falamos sobre isso aqui.
Além disso, Toei Animation fez filmes sobre o universo de Dragon Ball Z, que acontecem no mundo DBZ totalmente incompatíveis. Eles apresentam os mesmos heróis, e novos personagens ( mais vilões) que você vai ver nos nossos quadrinhos também.