News: Special Chapter with Androids
DBM, p. 159...
Gwaaaaaahh!!!
There! I removed all evil from him.
Kakarotto!
I think it's time we settle our differences once and for all, if that's alright with you!
Maybe a Croquet challenge, would that be good for you?
At what time, sir?
2017-10-30
Special Chapter with Androids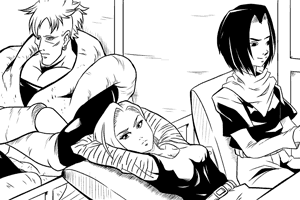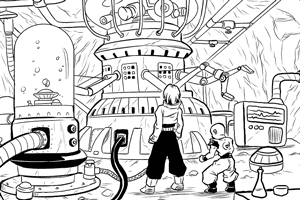 Friday the 10th, begins a special chapter about the android saga! What have changed in this one...?
Drawn by
Ku Kuru Yo
years ago, it's time to show it!
His site:
http://kukuruyo.com/
We'll release at 3 pages a week.
Your comments about this page :

Loading Comments...