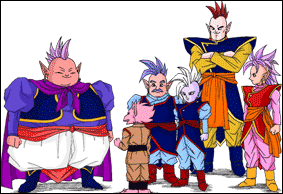 U 1
U 1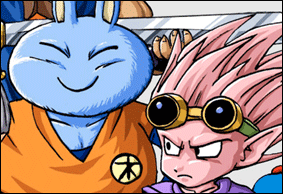 U 2
U 2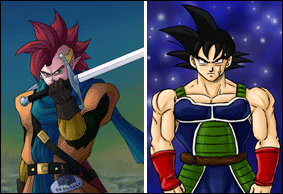 U 3
U 3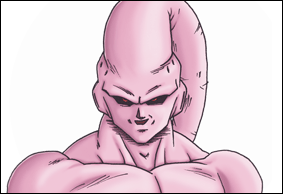 U 4
U 4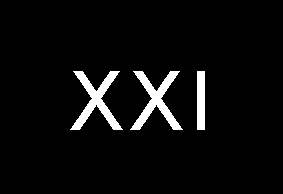 U 5
U 5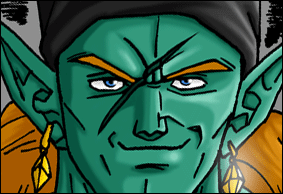 U 6
U 6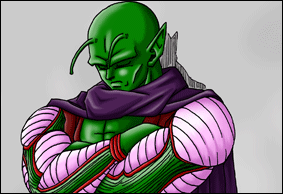 U 7
U 7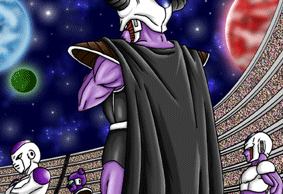 U 8
U 8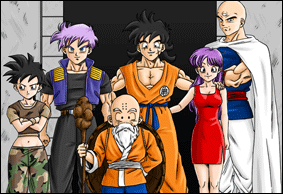 U 9
U 9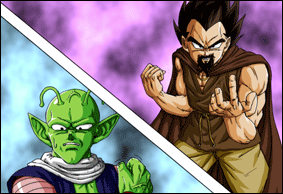 U 10
U 10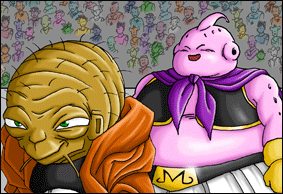 U 11
U 11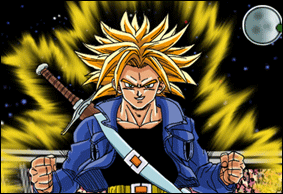 U 12
U 12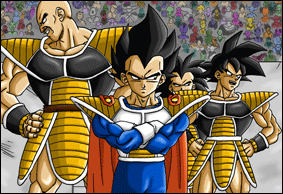 U 13
U 13
U 14
U 14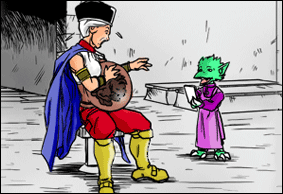 U 15
U 15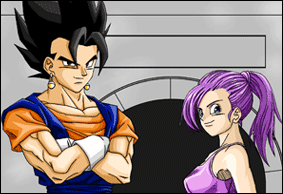 U 16
U 16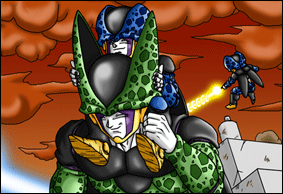 U 17
U 17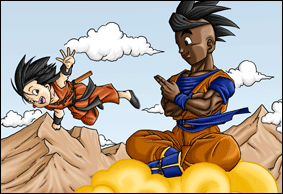 U 18
U 18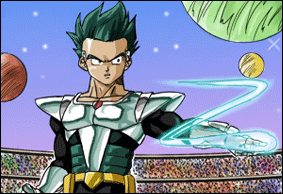 U 19
U 19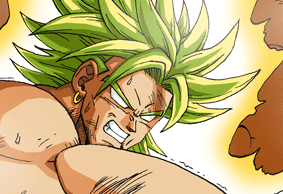 U 20
U 20



Click on a universe to see its data.

Warning, this section contain spoilers about recent pages!
Universe 1: Organizers
Living in peace until they discovered multiverse travel and created this tournament in "Universe 0".
Spectators:
Great Kaioshin
East, West, North Kaioshin
Vargas & Nameks who are organizers
Their story:
-5,000,000: Killed Bididi before he made Buu.
-242: Killed previous Legendary Saiyan.
712: Killed Freeza, Cold & Coola.
737: Killed Broly.
Until now: Nothing special...
Universe 2: Imagination
Universe with no logic and containing people from other worlds.
Challengers:
Mary Sue
Sun Wukong
Arale from Dr Slump
Nekomajin from Nekomajin Z
Belzebuub from Sand Lands
Akira Toriyama
Spectators:
Other Toriyama designs and creations
Salagir & Gogeta Jr
Their story:
It's magical. No logic in this universe.
Universe 3: Tapion/Baddack/Raichi
The story of this one seems complicated. One big change enabled several others.
Challengers:
Tapion
Raichi
Baddack
King Piccolo
Their story:
Until 737: see
official DBM timeline
737: Baddack gets his visions
Read that here
After: obviously, Raichi kills Saiyans and make friend with Tapion. We know no more.
Universe 4: Hyper Buu
Majin Buu vanquished our heros and absorbed them.
He absorbed anyone in his universe with a power he thought worth absorbing.
Universe 5: XXI
Their story:
Unknown.
Universe 6: Bojack
Bojack's team defeated Gohan and pillaged the universe since then.
A bunch of girls whose origin is unknown is here too.
Universe 7: Hyper Namek
When Freeza attacked their planet for the Dragon Balls, the Nameks decided to fuse all together. The resulting Namek killed Freeza and had many adventures...
Universe 8: Freeza
A changing element made the battle on Namek take an ugly turn. Our heroes perished and Freeza's familly is still rocking here.
Challengers:
King Cold
Coola
Freeza
Sauza
Reacum
Barta
Jeece
Universe 9:
It seems filled with really powerful humans.
Challengers:
Kulilin
Yamcha
Tenshinan
Videl
Spectators:
(a different) Trunks
Bulma
Their story:
Unknown.
Universe 10: Saiyans & Nameks
Nothing important happened here; it's like universe 1. Freeza was killed early. The Saiyans stayed home.
Challengers:
King Vegeta
Baddack
Mahissu
Romanesco
Nail
Cargot
Caracoru
Lumaca
Their story:
See universe 1, minus multiverse-travel.
Universe 11: Babidi
Babidi successfully released Buu, and obviously, our heroes couldn't stop it.
Their story:
Unknown.
Universe 12: Trunks
Who we know as "future Trunks". The same we saw in the manga killing the cyborgs and Cell in his own time.
Universe 13: Super Saiyans
Too long of a story to be told here. But, in short, Kakarotto never became a good boy and he killed all humans. The Saiyan group then defeated Freeza and had many other adventures.
Challengers:
Vegeta
Nappa
Kakarotto
Raditz
Their story:
Until 738: see
official DBM timeline
738 to now: Specials Chapters (not done yet) (among them: DBM Anthology).
Universe 14: Cyborgs
Killed in universe 17, Trunks never came back to his time, leaving the infamous cyborgs free.
Universe 15: I'K'L
As all the strong fighters in this universe disapeared, I'K'L's mother went on to give birth to the ultimate warrior.
Their story:
Unknown.
Universe 16: Vegetto
Vegetto never separated.
Challengers:
Vegetto
Gotenks
Son Bra
Pan
Spectators:
Piccolo
Son Gohan
Videl
Trunks
Son Goten
Universe 17: Cell
Perfect Cell won against SSJ2 Gohan.
Universe 18: DBZ
Our DB/DBZ we know, 10 years later.
Challengers:
Vegeta
Son Gokû
Gotenks
Uub
Pan
Spectators:
Piccolo
Son Gohan
Videl
Trunks
Son Goten
Bra
Universe 19: Heloïts
In most universes, planet Helior was never attacked and lived in peace, as Freeza's empire was destroyed by other people. In this one, they were attacked, fought back and won. After that, they went on destroying all Freeza's empire.
Spectators:
Phipsil
Naurb
Magsuns
Loopwhirl
Nedwook
Their story:
Until 762: living happily
762 to now: See fanfic (coming one day) [fr]

Universe 20: Broly
Broly was lucky enough to survive his second encounter with our heroes... and won the third. He then went on a rampage at the universe's level.
DBMultiverse offical DBZ timeline
This is U18 with our changes, how we integrated the films, etc.
Story
-5,000,000: War against Majin Buu
-425: Creation of Hildegard
-242: Previous Legendary Saiyan goes berserk.
507: Bojack's gang is stopped by the Kaiohs.
731: Birth of Raditz and Vegeta.
737: Birth of Gokû/Kakarotto and Broly. End of Planet Vegeta. See
Baddack rewrite, p. 426-441
749 to 767: see manga
767: see
Broly rewrite
& Bojack film
767 to 774: see manga
774: see
Broly 2nd rewrite
774 to 784: see manga