Latest page:
Warning!
This isn't the Japanese way.
Read this manga from left to right!
What is DBM?
Dragon Ball Multiverse (DBM) is a free online comic, made by a whole team of fans. It's our personal sequel to DBZ.
---
2019-10-12
DBM on Instagram!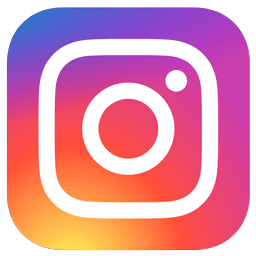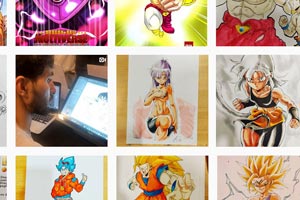 DB Multiverse is on Instagram now!
Follow us on
instagram.com/d.b.multiverse
2019-09-21
Test the future account system for DBM website!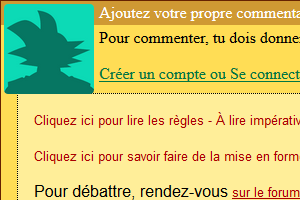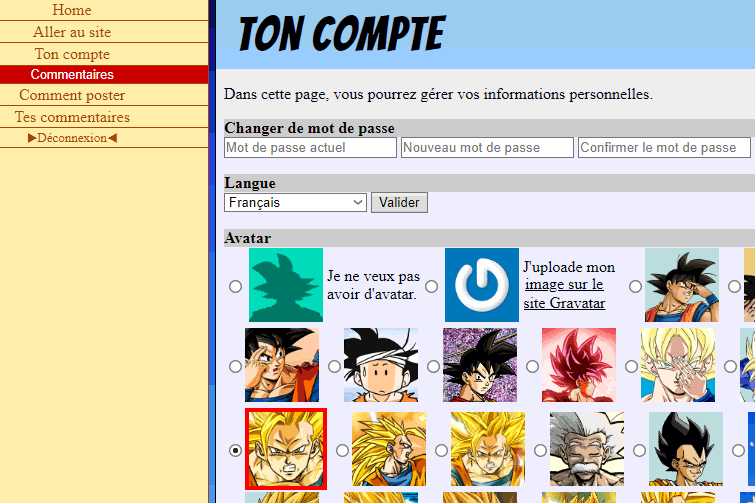 The DBM team is working on an account creation system that will be implemented on the DBM website. And we need your help to test it and report the potential bugs.
Go to the test site by following this link:
https://dbm.salagir.com
Then test the account creation by clicking on "Create an account" by going to the comment area below the comic book pages. If you spot a bug, report it by sending an email to:
bugs-dbm-beta@dragonball-multiverse.com
Sure, but why creating an account?
With the increasing number of readers, it becomes important to solve the many problems related to comments (shit-posting, trolling, insults...). They will be much easier to manage because having an account will be mandatory to post them. But don't worry, if you just want to read the manga pages or the fanfics, no need for an account.
The other objective is also longer term: to develop the community aspect of DBM. The account system is the first step towards creating a profile page. The idea is that you will be able to introduce yourself, publish your fanarts, artworks, stories and other personal projects. You will be part of the creators of the DB multiverse!
In any case, thank you for your participation in the improvement of the DBM website and don't forget to follow us on our
Instagram
,
Twitter
or
Facebook
.
2019-08-24
Special on the future universe!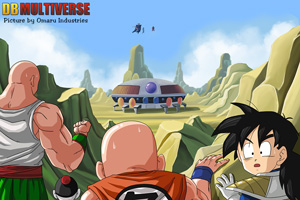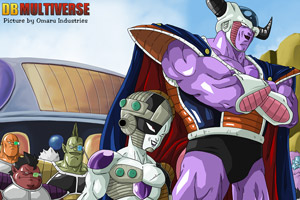 A very long chapter begins Sunday, September 1!
It tells the story of Freeza and his father's attack on Earth, but in the original timeline, unmodified by Trunks's time travel.
Adapted from the fanfic of
Foenidis
(also on this site).
Drawings by
Omaru Industries
-
https://www.instagram.com/omaru_industries_art/
-
https://www.deviantart.com/omaruindustries/
-
https://twitter.com/OmaruIndustries
-
https://omarundustriesportfolio.tumblr.com/
-
https://www.facebook.com/omaruindustriesart
2019-07-25
Minicomic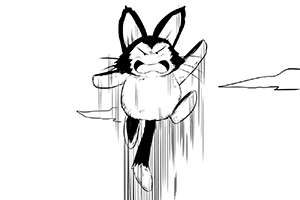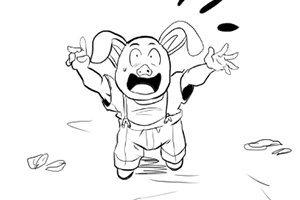 On Sunday the 4th, a minicomic from the good old times of Dragon Ball "not Z" without transformations everywhere...
Pictures by
Mathieu Battaglia
!
His art
One comic (FR)
2019-06-10
Main story continues!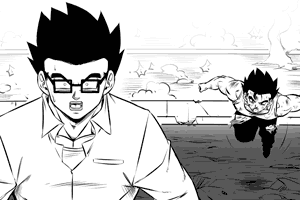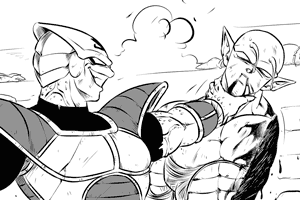 Wednesday 19th, start chapter 70 of DBM.
Drawings still by Asura, helped by Veguito!
2019-05-16
Minicomics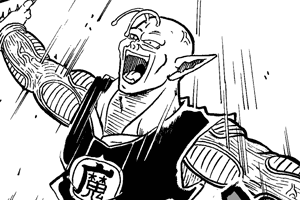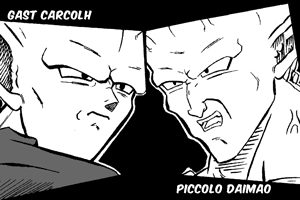 On Sunday then Wednesday, there will be a 2-pages minicomic.
Drawings by
Vaan
!