Today, Akira Toriyama is 54 years old. Without him, we'd never get through this incredible adventure that is DB Multiverse... So please everyone, wish a happy birthday, Toriyama-San!!

2018-01-27
Detailled explanation of the Multiverse principle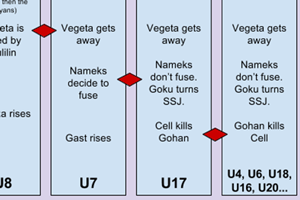 How do the parallel universes work?
Here is an explanation with graphics, so you can understand clearly the logic of DBM universes.
It's not necessary at all for the comprehension of the global story :)
Your comments about this page :

Loading Comments...