Fanart creation by Lazy Panda Studios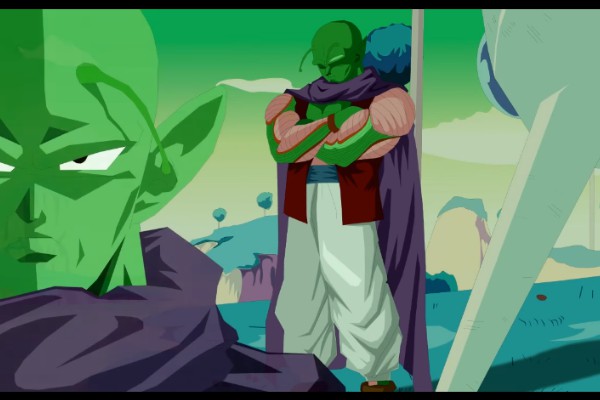 Author: Lazy Panda Studios (See his 2 others fanarts)
From country: -
Posted on: 2015-05-23
We are proud to finally announce with the help of our animator Precious Gondwe that we are going to be doing a fan animation series of DragonBall Multiverse! We hope you enjoy the intro and we will keep you posted on it's air date with trailers and others ass soon as we are able!
Your comments about this page :
2015-05-24 22:14:48
Master Silver
This will be brilliant!! Sure it might be ten years after the manga finishes that the animation is completed, but totally worth it lol.
2015-05-24 23:05:18
Omnicorn
This, despite how long it will take, is god damn awesome.
The Multiverse comic is awesome anyway, but an anime? With good drawing skill and style, at that!
this,
needs.
To,
HAPPEN!
2015-05-25 00:11:49
ugh
Just no, all I see is a waste of time, why on earth is a fan made animation needed? Will it actually be smooth free flowing or why need it at all, for crying out loud we have xenoverse, revival of f and a new dbz series coming. I'm sure there are more creative ways then just alternative what if fights. But hey its your call.
2015-05-27 04:27:12
Your nickr
Seems like it has the same shading/colors of Dragonball Absalon, though the faces are flatter here and there.
2015-05-27 04:49:02
aFanAddict
to be honest I think you should switch the outro and intro
2015-05-27 22:19:45
WildG
It's really nice, but what would be better is using more black to outline not only certain sections of the characters, such as Gohan's neck from his clothes, but also from outlining the characters from the background. I kind of get a DB Kai vibe from it, but DB Kai still had outlines.
2015-06-15 22:50:52
Ssj God 3 vegeta
this was absolutely beautiful
2015-06-25 20:51:49
Master Silver
Hey just wondering if this is still in the works and if there is a good place we can go to find updates. Thanks
2015-07-01 08:06:07
Soul_Hero
i don't mean to be that guy but most of this video is just copied clips from the show, battle of gods and fukkatsu no f like that last part with goku and freeza and gohan running to videl also I don't really like to point out errors but this is just to funny not to but you might want to read over what you put in the description
2015-07-03 17:17:02
Anime Nation
@Soul_Hero
Bruh haha I know what you mean about the description error ("ass soon")
2015-07-31 20:03:45
Dark Phil
Isn't it just "Dragon Ball Multiverse" not "Dragon Ball Z Multiverse"? Just something small they might want to fix.
2015-08-24 05:46:11
AwesomeABP
Ah, the fine art of TRACING.
2016-02-21 03:57:32
nckvara
huge fan of what your doing im a big fan of this site and this is just awesome keep up the good work im am a huge supporter