Fanart creation by bocodamondo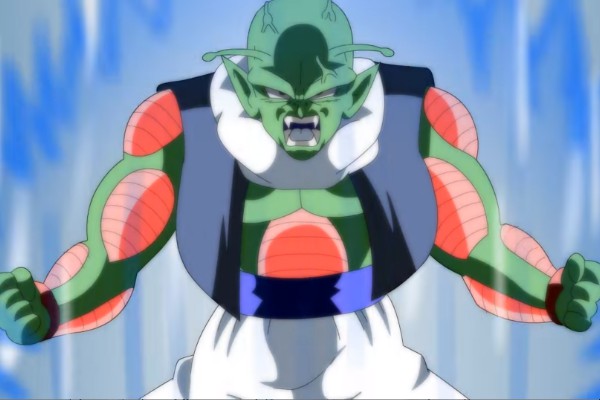 Author: bocodamondo (See his 4 others fanarts)
From country: EN
Posted on: 2013-02-21
DBMultiverse animated Chapter 2
All his videos on Newsgrounds
Your comments about this page :
2013-03-17 14:58:40
Danny an Hudge fan of DBZ
I like it this is good Honestly even if its doesnt look like the real animation its still good
2013-03-17 21:17:29
doku
dosent look great but that dosent matter .....nice
2013-03-18 00:25:00
Brollytheboobielover
Fucking bangin dawg, keep it up
2013-03-18 00:59:51
dbzfan
Simply awesome! :D
2013-03-18 17:04:50
Gortex
Animation's a little stiff and outdated like Newgrounds flash from the 90's, but other than that it wasn't all bad. The execution is what really delivered it for me and the voice overs are some what consistent.
2013-03-26 05:08:56
GoogerGeiger
I mean, some parts are a little cringeworthy with the animation, but overall it's really enjoyable to watch! The voices aren't bad, and the music and coloring really add to the overall immersion!
2013-03-28 00:54:50
SuperEgg
My God, the voices...I can't get over them. Can we have try outs or something? I know people submitted stuff a few months back, and there was some good ones. The voices aren't gawdaweful, but we could try better. Trunks sound like freakin Nolan's Batman, and we know he isn't that cool. =P
2013-03-29 10:50:57
SaiyanElite
This is good for an unproffesional anime creator, nicely done. I wonder how it would look like if you have all that high-tech expensive stuff the anime creatief companies use... Would it look similair to DBZ?
2013-04-09 01:10:57
Aed
You've got to be an idiot to think that expensive programs will make their art better.
2013-04-13 09:30:11
Symbiotic
Pretty good. For the voice-overs, I'm sure that TFS would lend a hand if you asked. I mean, they did help the Deathbattle people.
2013-04-21 17:05:06
bocodamondo
@Symbiotic i highly doubt it. death battle is made by screw attack wich is a populare site. i dont think they will help a small unknown guy like me
2013-05-22 14:19:22
Mitza1010
Awesome job
2013-11-07 22:31:58
Burnt
THIS IS TERRIFIC!!!!
Please keep making these; really well done thanks!!
2013-12-12 00:05:39
....
I don't like the voice
2014-01-11 19:22:06
Jd2308
Nice job! Please keep making theses

2014-05-04 07:16:12
demondog89
Randomly finding this video and watching it was how I found out about Dragon Ball Multiverse. Nice vid and thanks for making me find the DBM online comic which I am totally hooked on.