Latest page:
Warning!
This isn't the Japanese way.
Read this manga from left to right!
What is DBM ?
Dragon Ball Multiverse (DBM) is a free online comic, made by two fans, Gogeta Jr and Salagir. It's the sequel to DBZ.
---
2013-04-21
Special Chapter Mirai Universe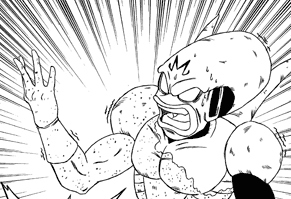 Hello all!
Next special will be about the future world.
It's made by Zettoshonen. A great cartoonist that will also draw the next normal chapter!
See his gallery!
It will be released at 4 pages a week, sometimes including a minicomic.
2013-03-17
DBMultiverse fan videos

Now on, in the fanart sections, we'll sometime add videos!!
There are a lot of videos based on DBM and we're very happy about it. We wanted to honor here the ones we liked the most, which asked for an enormous work from their creator. Making an animation take much more time and sweat than doing a comic. Congratulation to these movie makers!
You can see all the videos gathered here!!
2012-11-17
Special Chapter Universe 3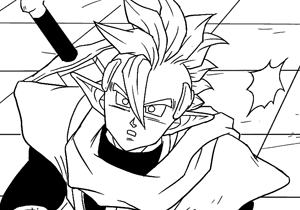 Sorry to tell you so late, but here's the new chapter special! It will be 48 pages long and will be released at 3 pages per week (Wednesday, Friday, Sunday).
It is drawn by Beta, who is Japanese. Make her fell welcome!
Meanwhile, with various cartoonists, we are working on the main storyline.
2012-11-08
Minicomic contest results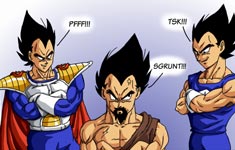 All my congratulations and my big thanks to all the contestants!! 24 entries! It's amazing!
Thank you all for these fun readings and for making me so proud that DBM exists.
Top 5 is :
#1 Jak Ich'an & Re-Van
#2 BungaCadabra23 & Y.O.U.R.
#3 ACPuig
#4 BK-81 (Princess Vegeta strip)
#5 morinohiguma
Read the full results with comments and the comics themselves, here!
PS: Yes, Tapion can't fly, and can't bear a 100G gravity. He is a
musicien
, guys. He isn't stronger than Freeza, he isn't even stronger than Raditz. Yes, the DBZ Raditz.
2012-10-03
More minicomics
Hello!
In order to keep the quality in these times where we are late, we'll release two minicomics next week, on wednesday 3 and friday 5.
Sorry for delaying the story...
Reminder :
minicomic contest
until 20 of october.
EDIT: I'm sorry for some reason the news was dated on 0000-00-00 and didn't appear on top -_-
So.... surprise!
2012-08-31
Minicomics coming up, and contest !!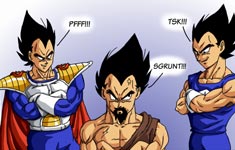 Due to some lateness in our work, we will replace a few updates on Sundays by minicomics.
I'm sorry about it, but on the other hand, they're good minicomics :)
Also, we open a new contest for minicomics !
If you can draw your own comic about DBM and fun, participate here :
http://dbmultiverse-fc.deviant...nicomic-contest-No-2-322354695