DB

Multiverse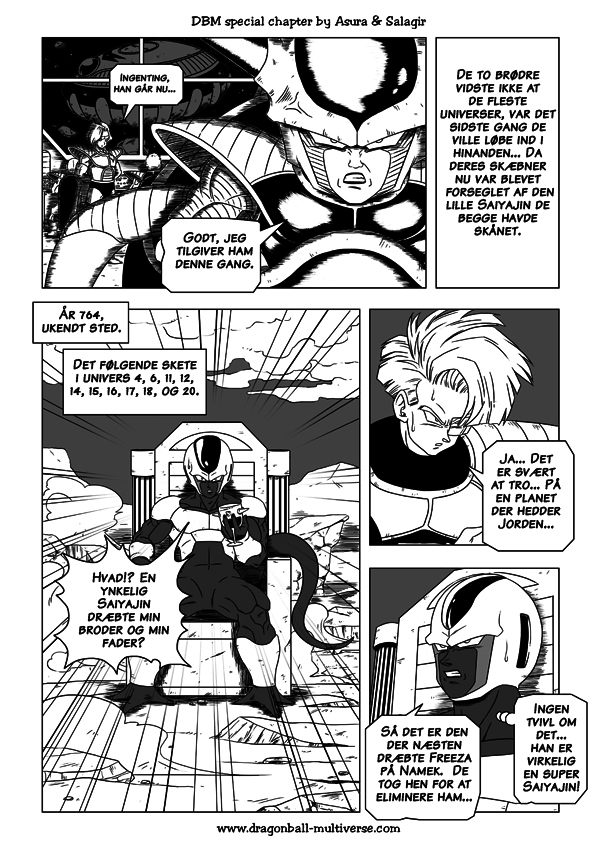 Nothing… He's leaving.

Good... I'll forgive him this time... Let's head back.

The two brothers didn't know that in most universes, this was the very last time they'd run into one another... As their destinies were now sealed by this little Saiyan they'd both spared!

Year 764, unknown place.

The following happened in universes 4, 6, 11, 12, 14, 15, 16, 17, 18, and 20.

What!? A pathetic Saiyan killed my brother and my father?

Yes... It's hard to believe... On a planet called the Earth...

So that's the one who almost killed Freeza on Namek. They went to eliminate him...

No doubt... he really is a super Saiyan!

2015-08-16
Asura er tilbage på en special, før turneringen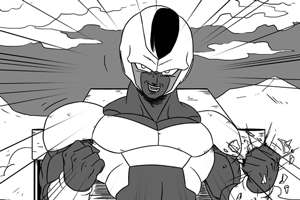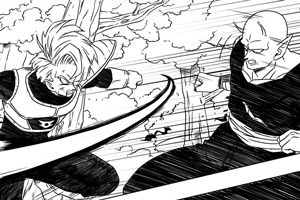 På grund af et par personlige mål, er vi lidt bag tidsplanen for det næste turneringskapitel. Bare rolig, vi arbejder hårdt på det! Men vi har brug for noget mere tid. Så, det næste DBM kapitel bliver endnu en special. Savner du Asura? Bare rolig, han tegnede den :)
Næste gang, vil vi følge Son Goku og hans venners eventyr da Coola lander på Jorden.