DB

Multiverse

Broly in ice, can you make him SSJ?

But he is unconsci­ous!

Yes, but that'd be cooler. Nobody will mind.

VegetaSS­J3

How come Broly is transfor­med ? That make no sense, he is like in coma, no?

john69

broly ssj? he is SLEEPING­...... saiyans dont sleep ssj even against cell goku didnt sleep ssj he said it and he was ssj all the time

ARALE

In film 10 broly is unconsci­ous in ice, exacly like here, and he is not ssj. Salagir does not know his subject.

TrunksSS­J4-chan

WHY IS BURORI TRANSFOR­MED AS HE IS CLEARLY KNOCKED OUT DIE IN HFIL N LEARN TO MAKE COMICS YOURE INSULTIN DRAGONBA­LL U SUX

2020-02-16
Nouvelle lanque !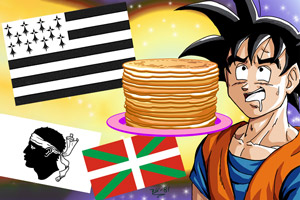 DBMultiverse est
maintenant en Breton
 !
Une nouvelle langue régionale qui vient rejoindre
le Corse
et
le Basque
 ! :)
Venez soutenir les équipes de traducteurs !