Fanart creation by David DB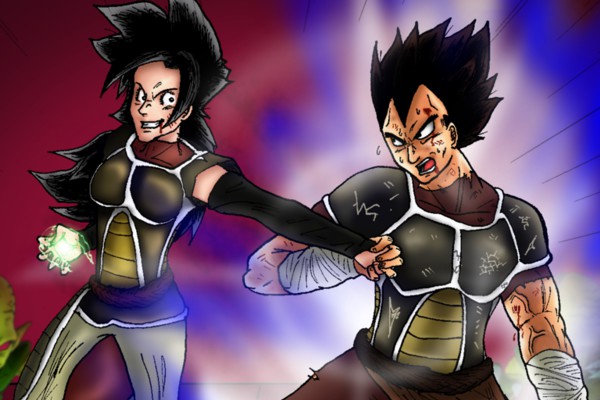 Author: David DB (See his 43 others fanarts)
From country: FR
Posted on: 2012-05-01
Français:
Challenge de l'Univers 10 entre le père et le fils pour le trône de la planète Végéta. Végéta a profité de la vieillesse de son pére pour pouvoir donner son challenge, c'est pour ceci que j'ai décidé de fair voir que le Roi est plus ancien...
English:
Vegeta challenged his father when he was old enough, seeing that his father was getting weaker and weaker with age for the throne...this explaining why I made King Vegeta look more weary and wounded than his son.
Italiano:
Quando notó che suo padre era diventato troppo vecchio lo sfidó a duello, per mostrare questo ho disegnato il Re piú stanco e ferito di suo figlio...
See it on D.A.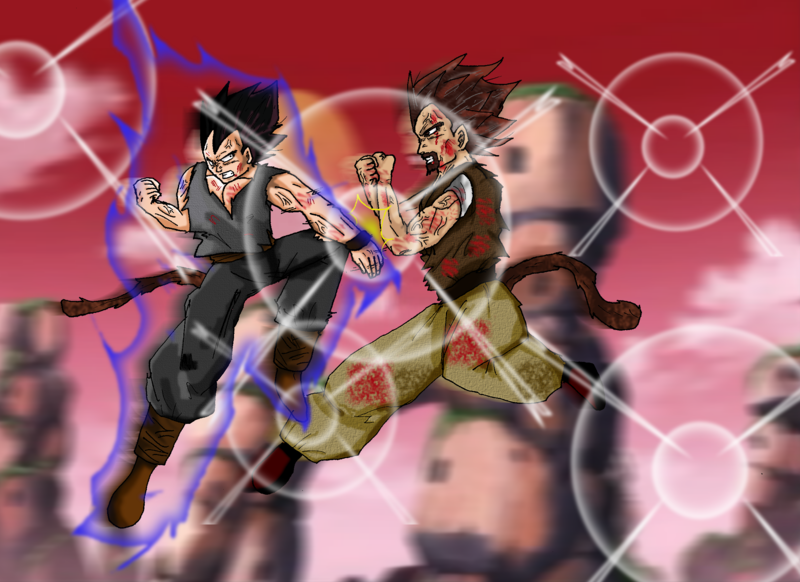 Kommentarene dine om denne siden:
2014-07-03 03:53:29
live
unglasses the ones for that fashionistas for you to Fanart #843 - Fanart creation by David DB - Dragon Ball Multiverse those people precise so that you can sporting activities, most people be aware that live
http://www.aarthiscan.com/bkp/...p?japan=productinfo.php?id=449
while you are doing these types of sports activities you should count 100% in your glasses from the security standpoint, hence the correc.
2014-08-21 01:49:13
air yeezy
not really a bogus. Understand a distinction before heading browsing. How may you inform the actual distinction? For starters, glimpse air yeezy
http://www.flutechaircon.com/images/nike.asp
in the Fanart #843 - Fanart creation by David DB - Dragon Ball Multiverse emblem in addition to case model. Occasionally the particular reproductions of vintage designs will certainly misspell the particular company. This type of misspelling.
2014-09-05 05:15:15
nb574
maintained to suit in to the type of your day, yet after some time, he / she arrived to his personal, now, Tiffany usually are distinctive because of their Fanart #843 - Fanart creation by David DB - Dragon Ball Multiverse craftsmanship in addition to layout. A great deal popular, for nb574
http://www.pet-india.com/image...uten=new-balance-574-c-89.html
luxury along with elegance, they're your perfec.