DB

Multiverse
Bonus: DBZ characters with designs neither DBZ, nor DBGT
Note that the images you see here are just drafts, the characters may look different in the comics. And just because you see a character in Super Saiyan form here doesn't mean he'll transform in Multiverse...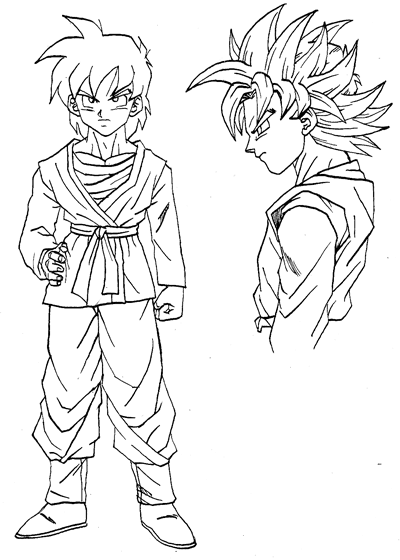 Goten and Trunks
Teens at the end of DBZ, they gain a weird face by the time their reach DBGT. One of them got a tuft making Tintin spin inside his grave. The other one thinks he's a cowboy.
Trunks won't be different from Mirai Trunks or his DBGT version, except for the clothes.
As for Goten, Gogeta Jr gave him a haircut that is closer to his father's, still taking into account the growth of the hair.
While writing them, I often forget they're now 27 and 28. Well, my bad.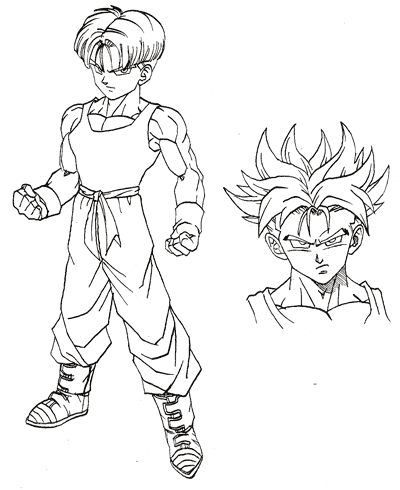 ---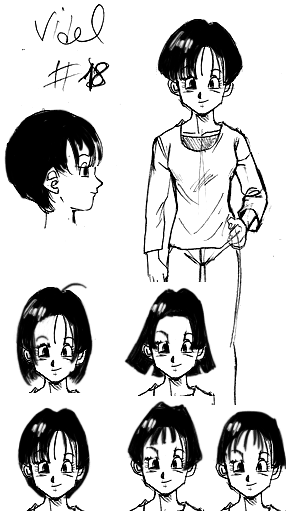 Videl
I don't like Videl's DBGT face either. Just like the others, she becomes uninteresting, yet she was originally a character with a strong temper (like every girls with Toriyama).
On this drawing, you've got Gogeta Jr's first draft, followed by all the haircuts I tried, daring everything during my tests. In the end, we use a version only slightly modified from her last DBZ appearance.
---
Bra
Here is a first version of Bra. This is Bra from universe #16, so she's Vegetto's daughter, not Vegeta's.
Why was the 18 version left out? Because I didn't like her design ;) Actually it's more than that...
Bra from universe 18, Vegeta's daughter, does not fight. We see her, but she certainly can't fly (does she fly in DBGT? Does it even matter?) and it's clear that fighting is not her hobby.
Deduction: Since I'm not the kind of guy who makes characters ultra-powerful for no reason, can Vegeta's daughter turn into a Super Saiyan? Nope.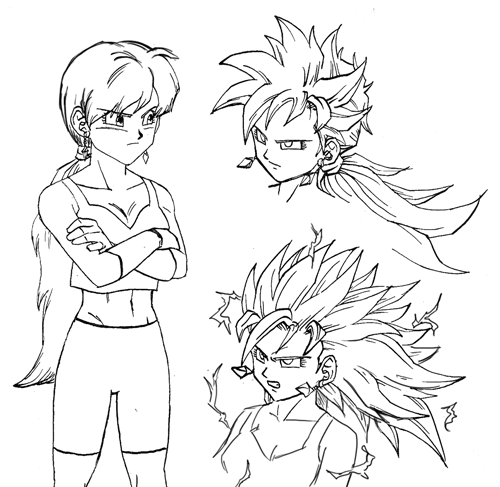 We prefered a Bra with this design. Especially because of the lock on her forehead :) The lock is cool.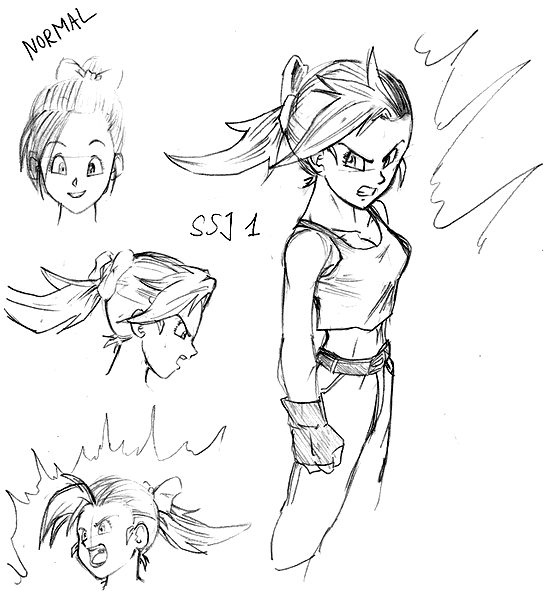 Here's the final design. Pure awesomeness!! And an SSJ lock that totally rocks. For this reason, even though they don't share the same DNA, Bra#18 and Bra#16 will have a similar face, the one with the lock.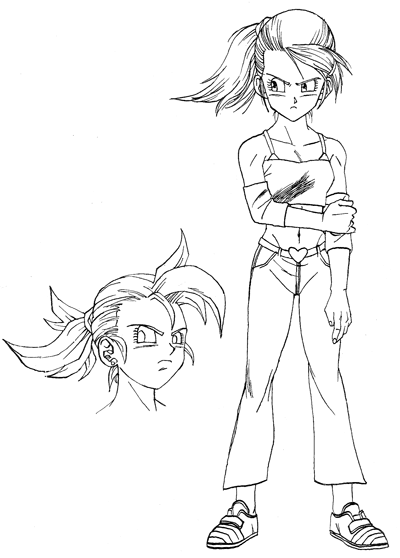 Working on Bra's hair.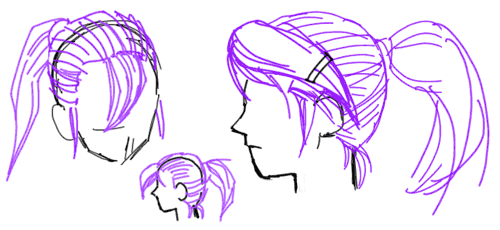 Pan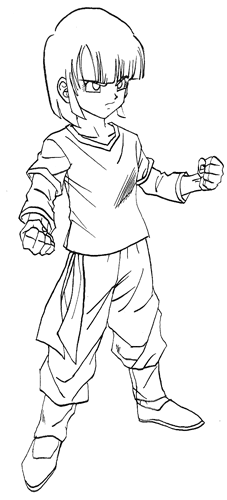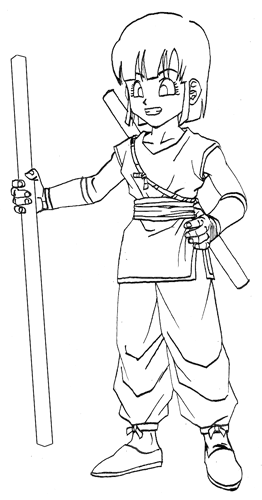 Taking a modified version of DBGT Pan, here are our different tests for the girl who, along with Uub, carries all hopes for the Earth, something the creators of DBGT never understood.
Direct heir to Goku (he's seen training her at the end of DBZ), I thought she could use everybody's favourite Power Pole, at least when the fight is not at a Super-Saiyanish level.
There also are 2 Pan, one from universe 16 and another from universe 18, you'll see the differences for yourself...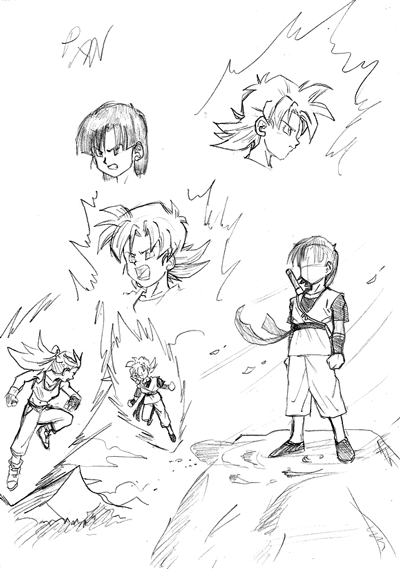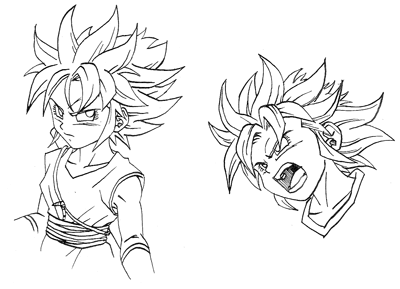 Corrections by The Klorg