DB

Multiverse
Bonus: DBZ characters from other universes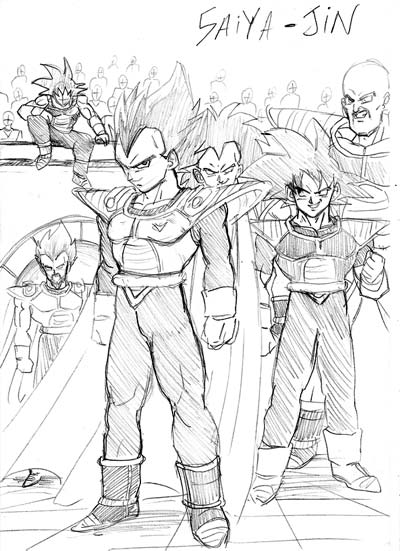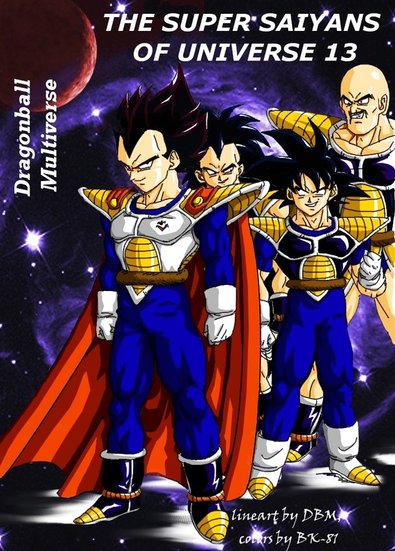 Saiyans in armour
A test drawing of our Saiyans Masters of the world.
Vegeta is the ultimate class and Kakarotto is a good bad guy :)
Note: In the background you can see King Vegeta and Bardock but they won't be in the universe after all.
Colored version by BK-81.
---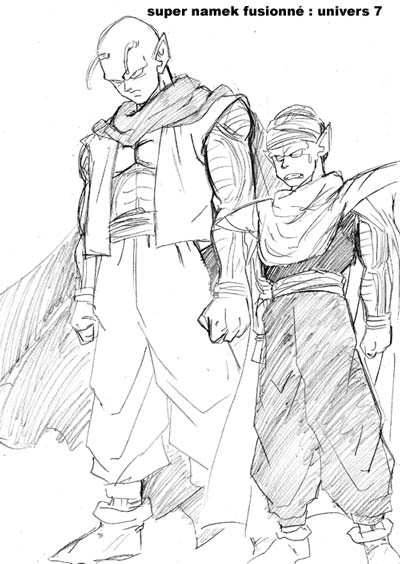 Super Namek
This hasn't anything to do with Lord Slug, the terrible mistake from the 4th movie.
This Namek will get the honor to the Nameks back, for sure!
---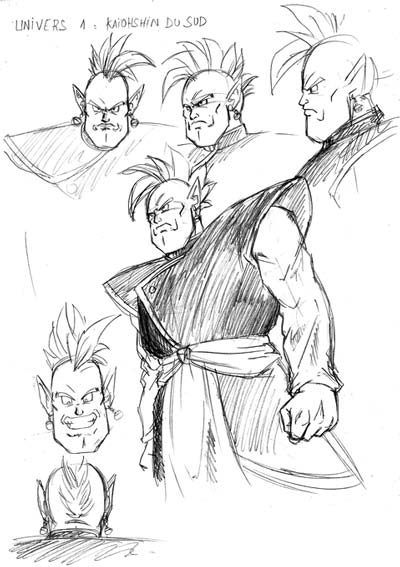 South Kaioshin
South Kaioshin is drawn a little different than the one Akira Toriyama drawn. The chin was a too enormous. But he is the strongest of the Kaioshins.
My personal opinion is that the muscled Buu that is seen for a short moment is the first transformation of Original Buu, that he had after absorbing South Kaioshin, the first person ever absorbed.
At this time Buu became insanely powerful even more powerful than the Buu Gohan and Gotenks fought.
Is he stronger than Buu absorbing Gotenks, or Buu absorbing Gohan? I can't tell.
But for me it logic that Buu-Muscles is stronger than the fat-Buu and the Buu that came after.
In short. For me South Kaioshin was absorbed because he was a good match for Buu and thus making him stronger than Goku SSJ3 who lost to the Original Buu.
I think that South Kaioshin was really strong and deserves his place between the strongest fighters of the universe of Dragonball Z.
Edit: After some talks, seems like it's not such a good idea, because it adds inconcistencies. Why didn't he took out the Z-sword (a SSJ3 can easily do so), why East Kaioshin is so astonished by SSJ3 if his old friend was as strong... I don't know what I will decide for his powerlevel yet.
---