DB

Multiverse
Bonus : Non-DBZ Characters
Vargas
These are the most obvious. The history hold on them although we don't hear of them ofter. After all they are only a pretext to the story.
I didn't make use of the Tuffles or another known race because that will add useless implications. And then Vargas will be a small thing that Dragonball Multiverse will have, which can define it in universe Dragonball Z (note the icon of the site!).
I'm always bad at inventing names, here I took... the family name of a detective novel writter! (I never read them, why?)
All I had in my head where sparrows. I made various drawing that I find very sumpathetic, but it's true, which are not adapted to the universe of Dragonball. I think I was a little inspired by Bergs from L'Incal.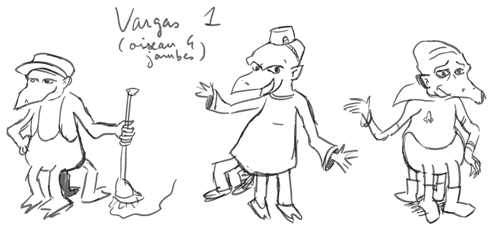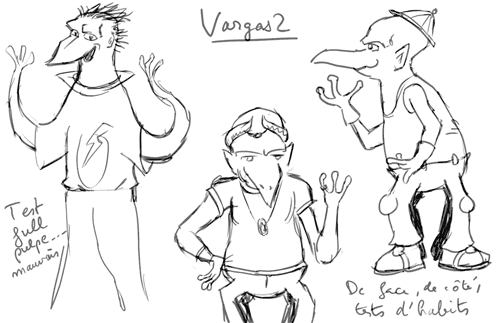 Than Gogeta Jr. send my his wonderful draft which give life to the characters and perfectly adapt them for the history of Dragonball Z.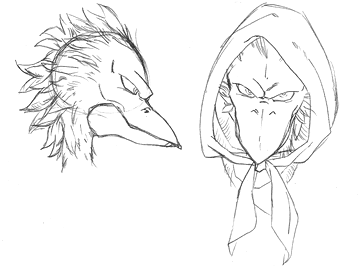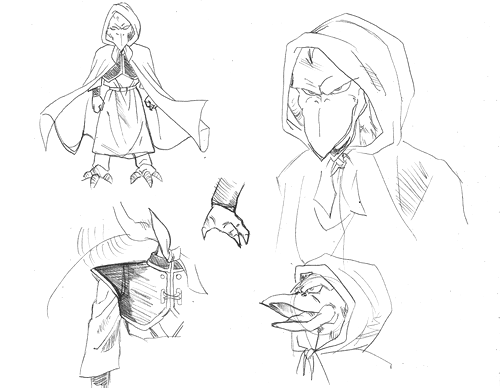 "Psychic" Aliens (abandoned)
Characters that were replaced by enemies from the movies, we have as usual my personal interpretation and the one of Gogeta Jr. for the characters.
They would be a powerful psychic race wich can crush their adversaries by their thoughts, not something our heroes are used to fight!
Girls!!!
Yeah, why not?
In fact several characters remain in in doubt (I don't know yet if one of them will be seen, if they will have a role). It's characters parodies.
First, the Mary Sue character. Mary Sue is a brilliant concept that we finds in lot's of fan-fictions, particularly if the author is young. It is (approximately) a fantasmée version of the author who arrives in the universe of the story (thus DBZ, Star Trek, or Buffy) who is stronger than the others, more intelligent than the others, very very cool and everyone likes it.
This is why it is possible that you see in this comic: Salagir, Gogeta Jr, and a named girl Mary Sue. Of course there is no way they could get any important role.
Second, the fan-service girls. Yes, you guessed it, these fighting girls only will be there for figuration, for the pleasure of the fans.
What is usually unknown, is that fan-service gives as much pleasure for the author, who begins to be bored at drawing masses of muscles.
Here thus, without any interest except the pleasure of the eyes, some drawings of girls, just because.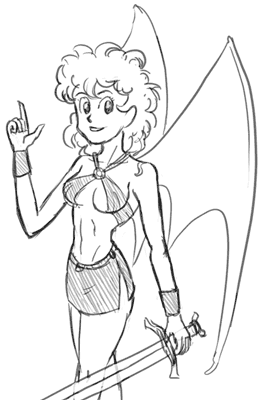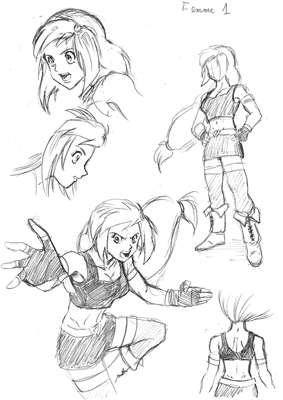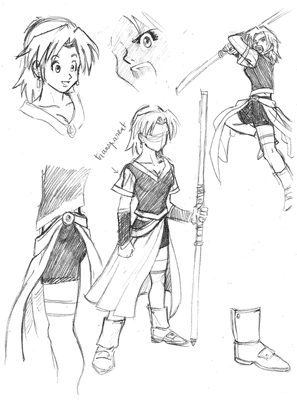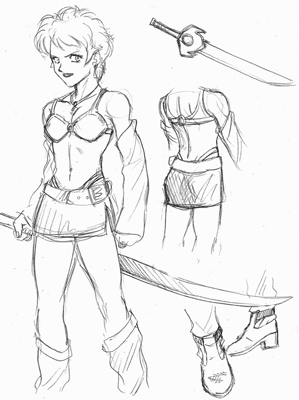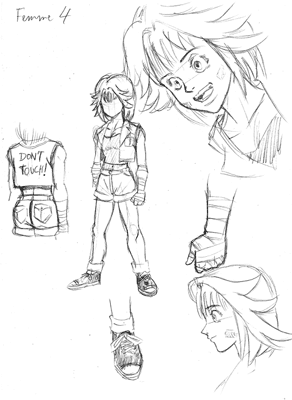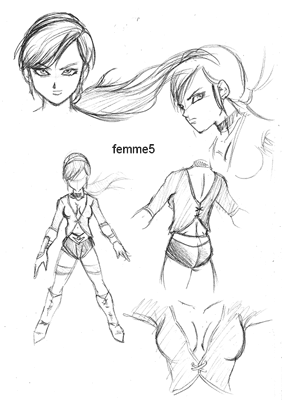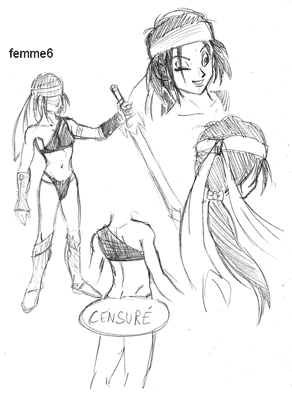 I'k'l 's mom