Bonus : Drawing steps page 35
This article was initialy written on Twivi.com.
Here is an other extract, from page 35, which shows the kind of retouch that I can make. This is the frame at the bottom left. I specified a Goku in cons-diving with vortices behind, as there are some time in DB, well I can't explain it I'll draw it".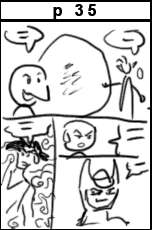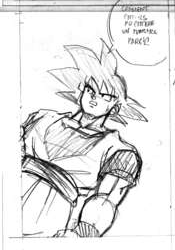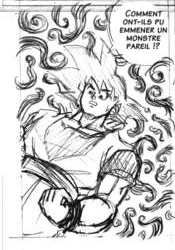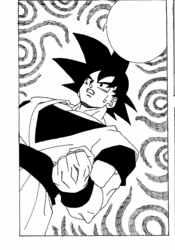 Viewing the draft, I retouched to add the vortices in question, and I also changed the position of the arm, because I thought it made the character too static. Finally, the expression wasn't exactly what I wanted, so drawing, long speeches, all that.
The final is of course perfect :)