Fanitaiteen luonut edstir
Tekijä: edstir
Maasta: EN
Lähetetty: 2011-04-13
Hey,
After reading the team using armor talking about how they could destroy Broly in one hit, I wondered how it would actually happen? And how invincible is Broly really then? I thought of different situations that might be possible. Maybe they have technology that forces Sayans out of Super Sayan form. But then, that would take two attacks, and even so, maybe it doesn't apply to Legendary Sayan form. So then how do you beat Broly?
What I think is simply if Broly sustains high enough damage in a single attack, maybe, MAAAAYBE he could be injured. If he is invincible, he wouldn't die. He would just eventually get hurt, maybe even get tired. So what situation would this happen in? Well, what if Vegito went full power from the very start of their fight? He decided he wouldn't risk Broly going out of control and would end it with a full powered strike.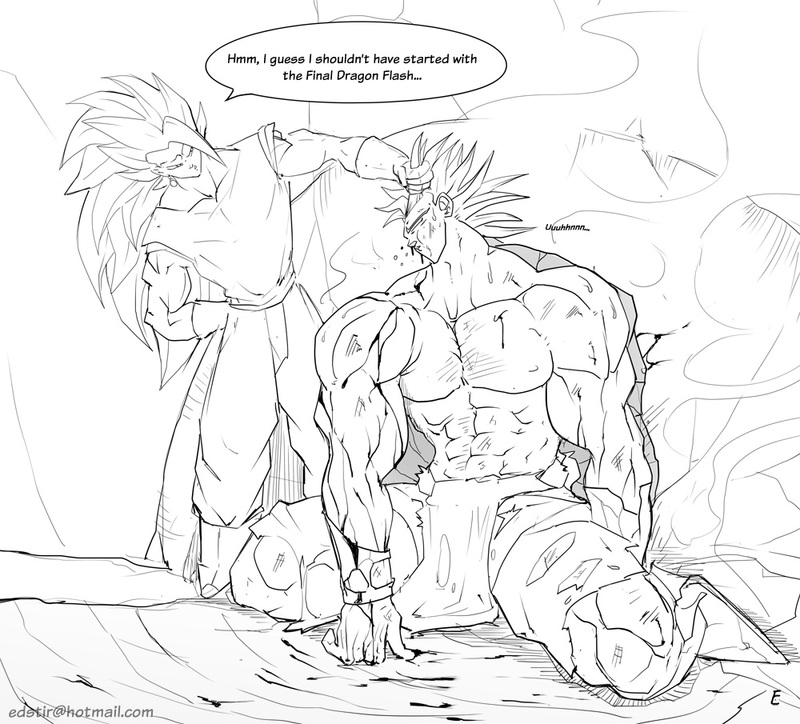 Sinun kommentit tästä sivusta:
Kukaan ei ole kommentoinut vielä.