Pilaf!!!!!
None of you are getting out of here…
Alive…
Transformation! Into, uh… I don't know!!
Who's next?
The pig?
You… You'll… pay for this…
You dared…
Atchoo!
Huh?
Wh… Who are you?
I am a human from Earth! I'm normally peaceful…
But when I sneeze, it wakes up someone else, a legendary warrior...
I am Lunch!! The Super Human!!
2019-07-25
Minicomic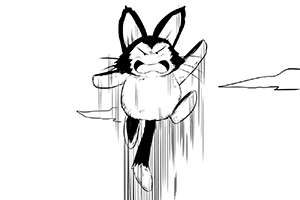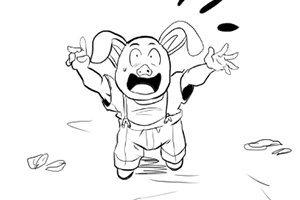 On Sunday the 4th, a minicomic from the good old times of Dragon Ball "not Z" without transformations everywhere...
Pictures by
Mathieu Battaglia
!
His art
One comic (FR)
Your comments about this page :

Loading Comments...