With your technology, you're like cyborgs, aren't you?
And me, cyborgs...
I absorb them!!
Glup! Bloob!!
Here is Ultra Perfect Cell!
The level above the level above Mystic SSJ4 God!!
Well, DBM has really gone down the drain...
2019-04-15
Special on universe 9!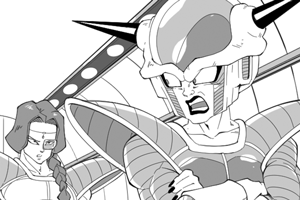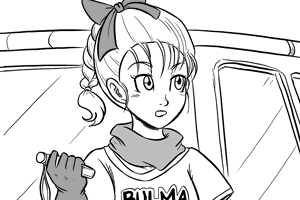 AT LAST! The universe of the Earthlings, universe 9!
(also contains bits of universe 3)
It begins Friday, on April 26th.
Behold, the chapter the most
chaotic
ever created on DBM. The following people worked in it, in this order:
-
neogen10
, 2 pages then gave up.
-
Bruno Moens
, 3 pages then gave up.
-
PoF
, 4 pages then gave up.
(so there, I said to myself, in 20 cartoonist, we're good!)
-
JanembasCandyHell
, the 4 first pages.
-
Juan Nasser
, many pages.
-
Veguito
, many pages, and cover color.
-
Alo Im Jay
, one color.
and of course
Salagir
, who modified and re-organized several bits of chapters to get to this result.
Loic Solaris
and
Stef84
participated to the original story.
For after, no worries,
Veguito
will continue doing many, many pages!
Any comment unrespectful of
any
of these authors will be deleted.
Your comments about this page :

Loading Comments...