Fanart creation by ERUSHIDO
Author: ERUSHIDO (See his 1 others fanarts)
From country: FR
Posted on: 2015-08-25
Projet inspiré par le Freeza en 5ème forme d'Asura!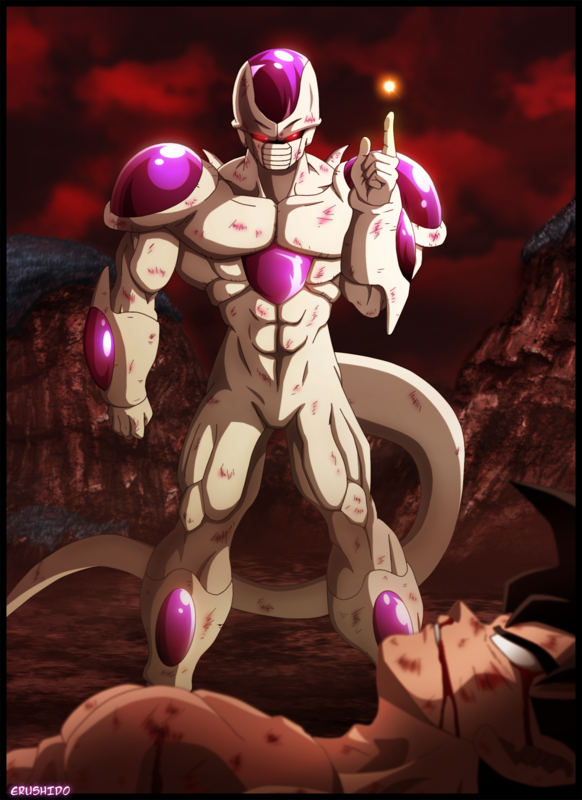 Your comments about this page :
2015-12-15 07:18:53
Lord frigi
A true master piece
2016-02-02 22:38:03
MakaylaDTim
This is a beautiful piece of work. It looks like a screen shot from a newly developed film. I just love the glow on Frieza; he just seems so powerful standing over goku's corpse.
2016-09-01 14:34:37
SSG Neo
What form would more powerful? This or Golden Frieza?