Fanart creation by Laey
Author: Laey (See his 1 others fanarts)
From country: HK
Posted on: 2015-03-22
so its future gohan vs dr. gero
i really hope to see future gohan participating...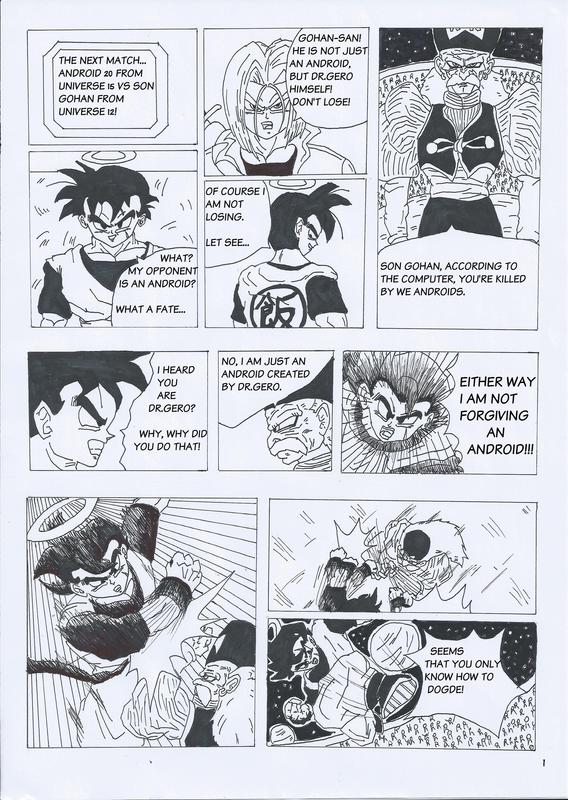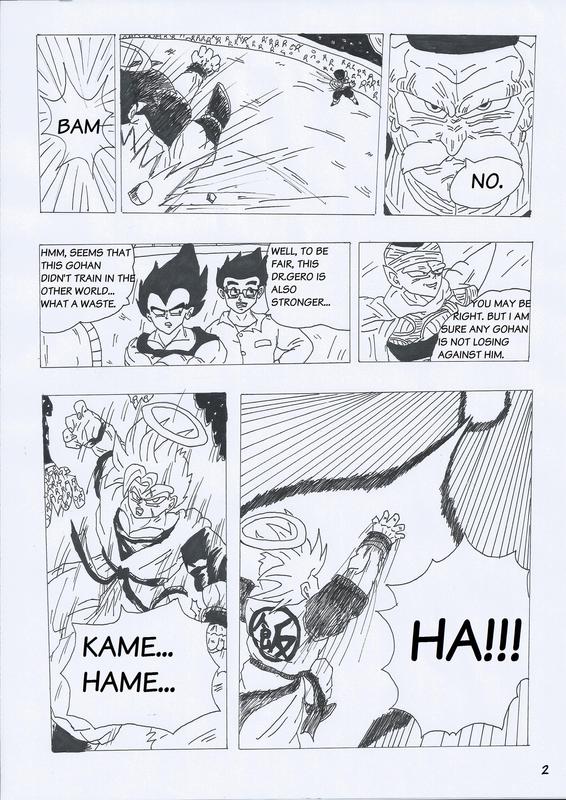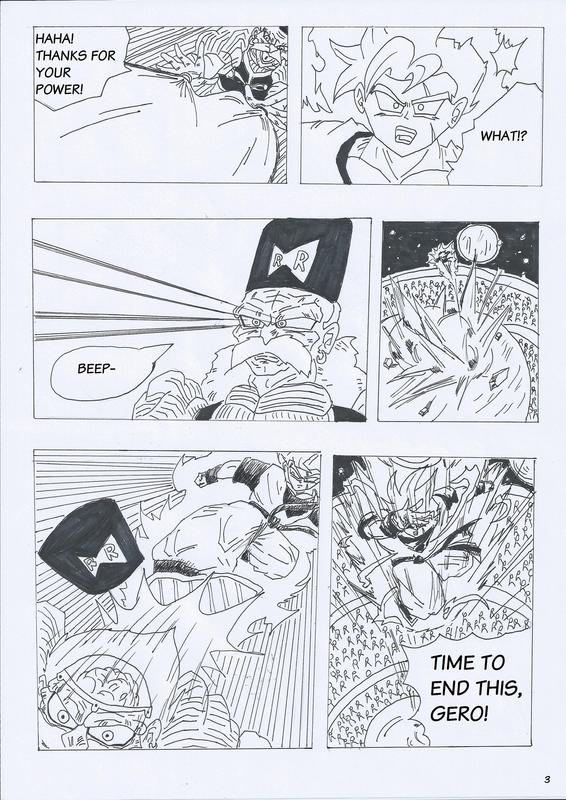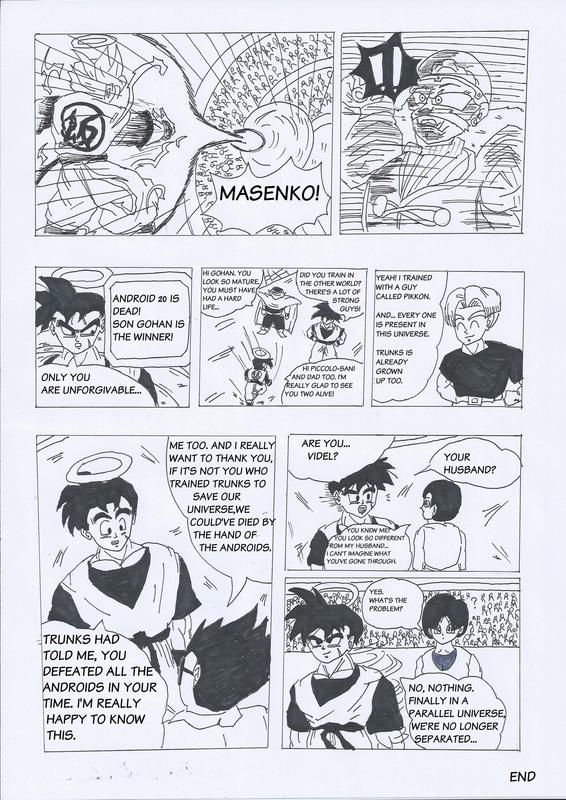 Your comments about this page :
2015-05-31 16:23:37
Laey
Thanks for your comment!
He is not working for Broly, i just imagined if the participants of universe 15 is androids (android13-15, 19, and dr. gero himself
2015-06-02 22:56:19
ExplodingQuasar
Please continue this! pleasepleasepleaseplease
2015-10-04 18:20:11
Ultimate Majin
This is an awesome idea! I had a similar one where Gohan trained in other world with his father and Pikkon and achieved full power super saiyan as well as maybe Super Saiyan 2 (even though for the story I wrote it was up for fan speculation). He also defeated Cell in the Other World.



Future Trunks, Gohan who came back for a day, and the Namekians was restoring his world when he accidentally activated new androids in his timeline (Androids 12-14) trying to retrieve Android 16 to help him. The Androids and the computer were not destroyed in this timeline as they were in the present because Androids 17 and 18 were not as thorough in destroying the lab as Krillin and Trunks were.

During the battle it is revealed that future timeline Videl, who is much stronger than her main timeline counterpart due to the rougher environment, would follow Gohan in his fights against the androids from when he was a kid. Similarly to Goku and Chi Chi they knew eachother more well when they were children than adults and when Gohan saw her again he didn't recognize her so easily. But he would save her, and in turn she would at times heal him after fights until he died. Videl herself was not strong enough to challenge the androids but amongst the humans who would take advantage of the weaker ones stealing and looting after the destruction the androids caused she would police similar to herself in the main timeline. She would also give relief, saving children from ruin and broken buildings and evacuating people out the city during android attacks.

Eventually Gohan regains his life, he and Trunks save the future and Gohan is able to have a life with Future Videl.