Fanart creation by DIMAS
Author: DIMAS (See his 5 others fanarts)
From country: ES
Posted on: 2013-10-04
UNIVERSO 7: GAST CARCOLH VS CELL
CRONOLOGIA U7:
762: Gasth Carcolh mata a Freezer y más tarde al resto de su familia.
774: Babidi despierta a Bu, matan al rey de la Tierra (el rey Gero) y empiezan su conquista del universo hasta que Gast Carcolh les mata.
788: Cell despierta, absorbe a los terrícolas y viaja por el universo... Pero... El robot de Gero recogió células de Dabra, Babidi y Bu, dando lugar a un Cell un poco diferente al que conocemos...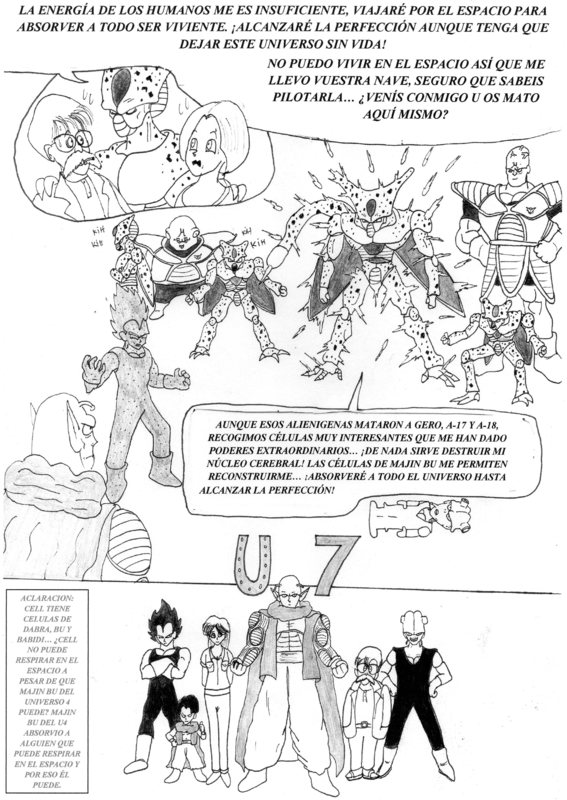 Your comments about this page :
2013-11-11 11:11:13
MrSquaad
Could we get a transalation on this? Universe 7 is the most interesting to me. I don't really see Cui joining the Z team though.