Fanart creation by ofagionard
Author: ofagionard
From country: AR
Posted on: 2013-04-20
Y LA IDENTIDAD DE XXI ES.... BIRUSU.
VEGETTO A SIDO DERROTADO Y AHORA QUIEN PODRA ENFRENTARCE A ESTE ENEMIGO? SERA GOKU, SERA VEGETA O QUIZA....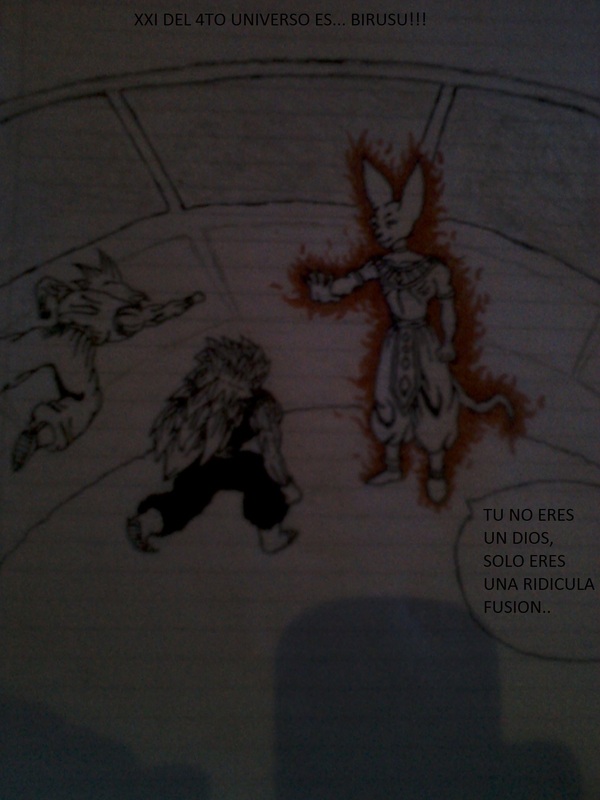 Your comments about this page :
2013-08-09 21:15:46
Jzuri
This would be a awesome fight that I would love to see, but I doubt it will actually happen. Nice art though.