Fanart creation by yamamoto96
Author: yamamoto96
From country: CN
Posted on: 2012-09-22
If Goku (Universe 21) is a Girl....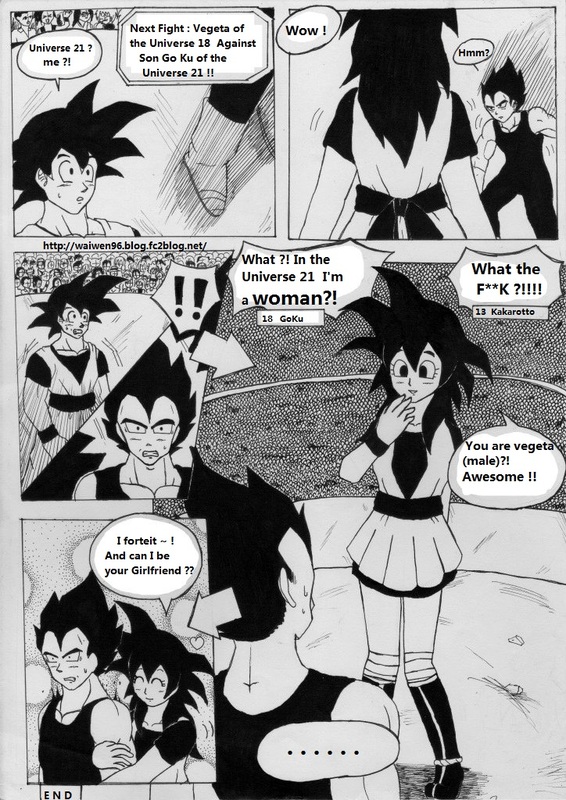 Your comments about this page :
2012-11-24 16:14:12
Leo
There should be a universe 21 where all the heros and villans are of the other gender!! man what would be cool. so now we know what vegeta and goku would look like as women wonder how the others would look? can u send more pics like this?? i am now a fan of your work!
2012-12-02 08:15:01
Zathix
Hahaha, that was good as!! Loved it
2012-12-18 22:57:57
Danny
It is indeed intresthing because they should invented and universe like that. I would see the face of bulma.
2013-02-13 23:28:41
Jzuri
Lol, Vegeta must be feeling pretty akward. He will never look at his rival the same way again.
2015-10-05 07:24:31
4-star guy
In that last panel, did she remove her shirt?
2015-10-29 14:45:19
doobedoo22
its no longer a goku and vegeta yaoi no moe people O_o